03/05/19-RADIO COMMUNICATION FACILITY IMPROVEMENTS TO TAKE PLACE AT PU'U 'UALAKA'A STATE WAYSIDE PARK
Posted on Mar 5, 2019 in slider, State Parks
DEPARTMENT OF LAND AND NATURAL RESOURCES
News Release
DAVID Y. IGE
GOVERNOR

SUZANNE D. CASE
CHAIRPERSON
FOR IMMEDIATE RELEASE
March 5, 2019
RADIO COMMUNICATION FACILITY IMPROVEMENTS TO TAKE PLACE AT PU'U 'UALAKA'A STATE WAYSIDE PARK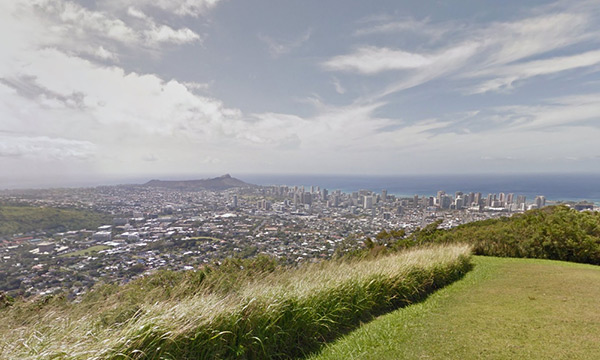 (Honolulu) –Construction project improvements begin this week at the Pu'u 'Ualaka'a State Wayside Park for work on the City and County of Honolulu's Radio Communication facility.
During the construction work, the communication building will be expanded along with a new concrete walkway. Roofing will be replaced, new steel doors installed, an older and existing propane fuel tank and generator will be replaced with a new diesel fuel tank and generator. A higher security fence will also be built around the property.
During the project, the comfort station parking lot will be used as the entry/exit area for construction vehicles and equipment. Appropriate safety barriers will be installed to ensure the safety of park users.
Parking for the disabled will be temporarily relocated as this area will be used as the entry/exit point for the project; these stalls and aisles will be temporarily relocated to the opposite end where no construction activities will occur.
There will be temporary impacts to the area around 3278 Round Top Drive as the contractor's vehicles and equipment will enter and exit the project site, these impacts will occur when demolished materials are trucked out of the park and onto the roadway.
This is a capital improvement project for the City and County of Honolulu with work performed by Elite Pacific Construction, Inc. at a cost of $2,780,000.00. The project tentatively is expected to be completed by September 2019.
The improvements are necessary to enhance network operational capability and reliability. The Pu'u 'Ualaka'a site was set aside for radio communications use by the Territory of Hawaii in 1947.
# # #
Media contact:
AJ McWhorter
Communications Specialist
Hawaii Department of Land and Natural Resources
[email protected]
808-587-0396 (Communications Office)
www.dlnr.hawaii.gov