05/13/19-FAMILIES FIND FUN AT 'KIDS TO PARKS DAY' AT DIAMOND HEAD STATE MONUMENT
Posted on May 13, 2019 in slider, State Parks
DEPARTMENT OF LAND AND NATURAL RESOURCES
News Release
DAVID Y. IGE
GOVERNOR

SUZANNE D. CASE
CHAIRPERSON
For Immediate News Release: May 13, 2019
FAMILIES FIND FUN AT 'KIDS TO PARKS DAY' AT DIAMOND HEAD STATE MONUMENT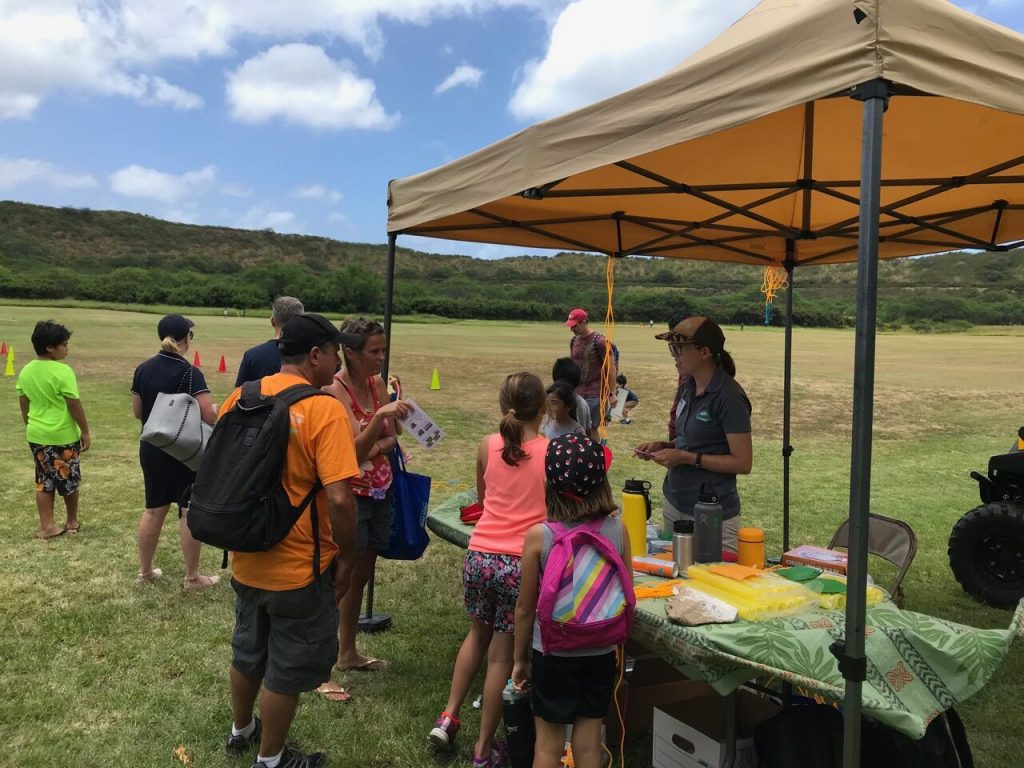 (Honolulu)-Children of all ages are invited to find their own outdoor adventures at the iconic Diamond Head State Monument, on Kids to Parks Day, Saturday May 18th from 9 a.m. to 2 p.m.
The event is included FREE with regular park admission, and includes activities such as, scavenger hunts, hula hoop and jump rope contests, relay races, and guided nature tours (scheduled at 9 a.m., 11 a.m., and 1 p.m.), and a bring-your-own-kite event. 
Curt Cottrell, administrator of the DLNR Division of State Parks said, "Hiking up Diamond Head is one of the most popular hiking experiences for both Hawai'i visitors and residents. Diamond Head's unique geological and historical landscape allows kids to engage and experience a healthy and active lifestyle with their families."
"State Parks has been working closely with Pacific Historic Parks and the National Park Trust to create and invite people to participate in Kids to Parks Day. This national event is envisioned as a way to connect children and their families with their local, state, and municipal parks. By engaging kids in parks to appreciate our public lands, our intent is to foster the next generation of park stewards, and outdoor recreation enthusiasts," Cottrell added. 
Kids to Parks Day is now in its ninth year nationally. More than a million people are expected to participate. By coordinating a wide array of park activities held on a single day, Kids to Parks Day attracts new park goers and helps connect existing park enthusiasts with local organizations and government agencies to preserve our country's public lands and waters. 
Park admission is: $1 per person walk-in, $2 per bicycle, and $5 per car. Carpooling is recommended, or take the bus and walk in.  
To learn more about Kids to Parks Day and the National Park Trust:   
www.parktrust.org
To learn more about Kids to Parks Day at Diamond Head State Monument:
https://www.parktrust.org/event/kids-to-parks-at-diamond-head-state-monument-may-18-2019/
Media contact:
AJ McWhorter
Communications Specialist
Hawaii Department of Land and Natural Resources
[email protected]
808-587-0396 (Communications Office)