08/27/19-TWO HAWAI'I COMMUNITIES RECEIVE NATIONAL RECOGNITION AS THE STATE'S NEWEST TREE CITY USA
Posted on Aug 27, 2019 in Forestry & Wildlife, slider
DEPARTMENT OF LAND AND NATURAL RESOURCES
News Release
DAVID Y. IGE
GOVERNOR

SUZANNE D. CASE 
CHAIRPERSON
For Immediate News Release: August 27, 2019
TWO HAWAI'I COMMUNITIES RECEIVE NATIONAL RECOGNITION AS THE STATE'S NEWEST TREE CITY USA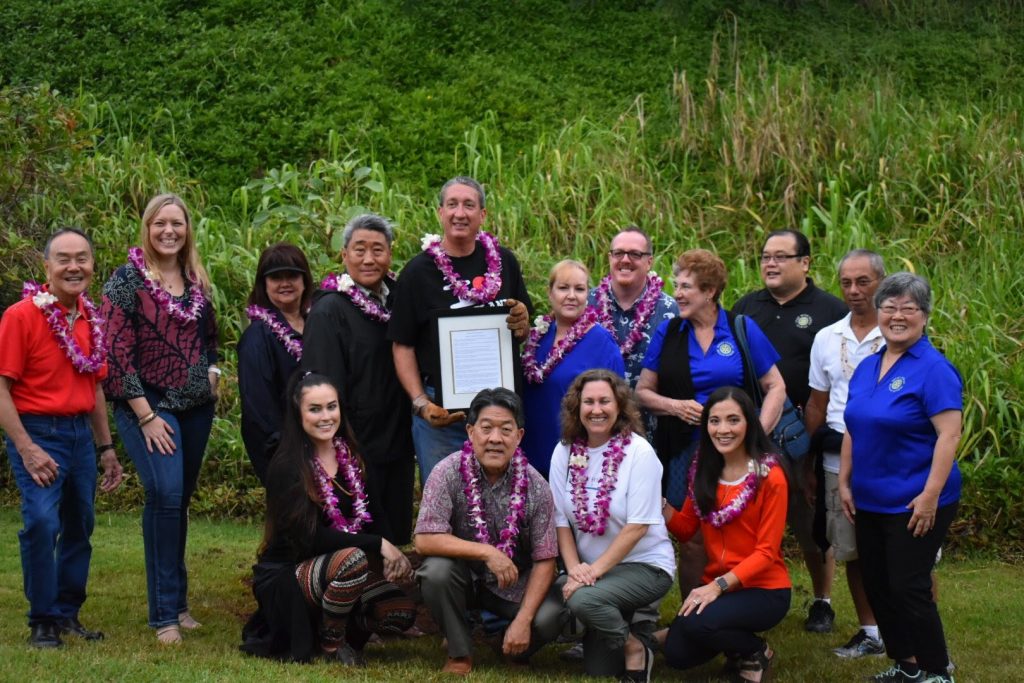 (Honolulu)– Ohana Military Communities and Mililani Town were both named as 2018 Tree City USA by the State of Hawai'i and the Arbor Day Foundation in honor of their commitment to effective urban forest management. These communities achieved Tree City USA status by assembling a tree board for their community, implementing a tree-care ordinance, maintaining an annual community forestry budget of at least $2 per capita, and by organizing an Arbor Day observance and proclamation.
Ohana Military Communities (OMC) encompasses 23 distinct and vibrant neighborhoods spread across O'ahu and Kaua'i, housing active duty and retired military personnel, as well as federal employees and their families. "To us, Tree City USA is an example of our commitment to the sustainability, health, and livability of our military communities. Trees help shade our homes, clean our air, and reduce carbon dioxide, so OMC is making an effort to live our values and those of our residents," said Justin Witty, OMC's Utility Manager.
Mililani Town, a designated region of Mililani, sits on the west side of the H2 freeway with over 20,000 community members in the center of O'ahu. Mililani Town welcomed its new designation as a Tree City USA by planting the first of many fruit-bearing trees for its growing community fruit forest.
The Tree City USA program is sponsored by the Arbor Day Foundation in partnership with the USDA Forest Service and the National Association of State Foresters. With the guidance of  the Kaulunani Urban and Community Forestry Program, the state of Hawai'i has been proudly participating in the Tree City USA program since 1976.
Trees not only help to improve the visual appeal of a neighborhood, they are vital for climate change mitigation, storm management, they increase property values, reduce home cooling costs, remove air pollutants, and provide wildlife habitat among many other benefits.
For more information on the state of Hawai'i's Kaulunani Urban and Community Forestry Program please contact Shannon Noelle Rivera, Community Partnerships Coordinator at (808) 782-2676; [email protected]
# # #
About the Kaulunani Urban and Community Forestry Program: www.Kaulunani.org
For more information on the Tree City USA program: www.arborday.org/TreeCityUSA
Media contact:
AJ McWhorter
Communications Specialist
Hawaii Department of Land and Natural Resources
[email protected]
808-587-0396 (Communications Office)