JOSH GREEN, M.D.
GOVERNOR

DAWN CHANG
CHAIRPERSON
For Immediate Release:  February 21, 2023
SALVAGE PLAN IN DEVELOPMENT FOR GROUNDED LUXURY YACHT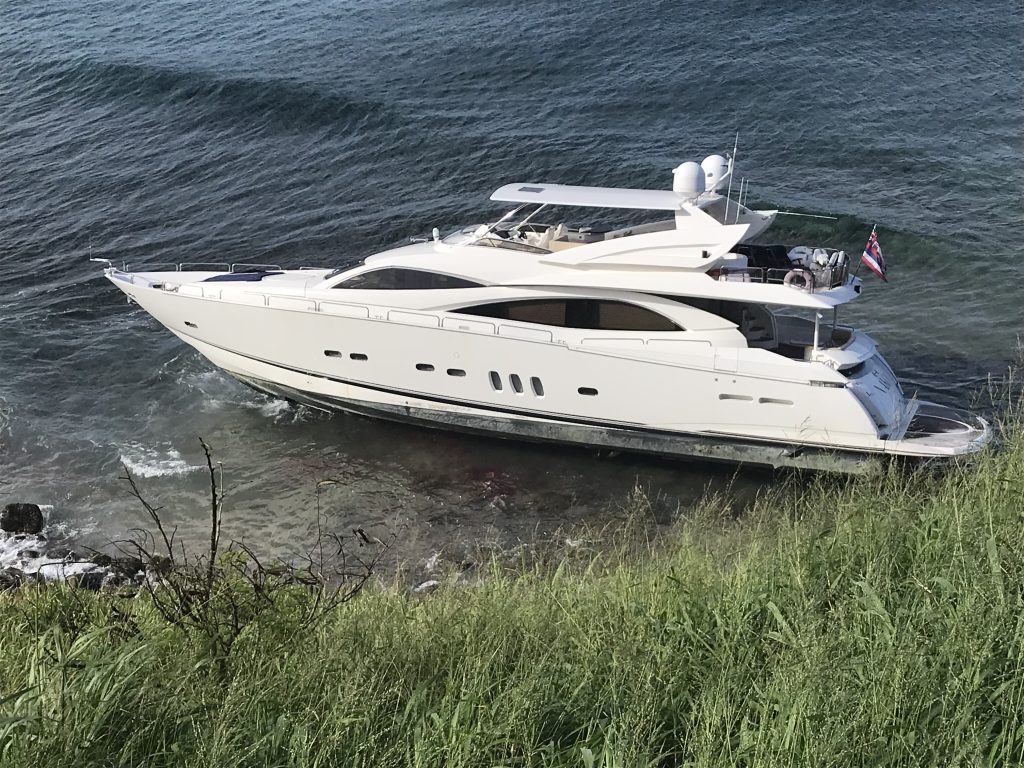 (HONOLULU) – The owners of the luxury yacht Nakoa have hired a private contractor to salvage the vessel which grounded nearshore at Honolua Bay early on Sunday.  
When a private vessel runs aground, it is the responsibility of the vessel owner to remove it, and to coordinate with the DLNR to ensure that the vessel is removed with the least amount of damage possible to reefs and marine environments.  
The U.S. Coast Guard (USCG) also assesses grounded vessels to determine whether fuel and batteries need to be removed. DLNR, USCG, the yacht owner, and Maui County have been in contact. If there is fuel spillage the removal operation could be federalized to allow for removal of all fuel and batteries.  
As of 10 a.m., DLNR is waiting for the yacht owner's written salvage plan and is expecting it will entail a private contractor using a tugboat to pull the yacht out to sea and to a harbor where it can be repaired. The DLNR Division of Boating and Ocean Recreation (DOBOR) will have to approve the salvage plan, once it is submitted.  Typically salvage operations occur during high tides. 
Despite an offer from a private excavation company and an emergency permit provided by Maui County, the DLNR does not currently plan to issue a permit allowing an excavator to try and push the boat out from land. In discussions with the DOBOR, the owner of the Nakoa indicates he was never aware of a land-based approach and had no plans to pursue such an action.  
The DLNR Division of Aquatic Resources (DAR) is sending a crew out this morning to do an initial assessment of any coral or live rock damage the grounding caused and will follow-up once the vessel is removed. Based on its findings, DAR could recommend fines and/or repair measures at the owner's expense to the Board of Land and Natural Resources. 
"This vessel grounded just outside the Honolua-Mokulē'ia Marine Life Conservation District (MLCD), which has the highest degree of resource protections available under state law," said DLNR Chair Dawn Chang. "We are coordinating our actions very closely with Maui County, the boat's owner, the USCG, area legislators, and the salvage company. We want to do everything possible to prevent any additional damage to the reefs in the MLCD or elsewhere in the bay." 
# # # 
Media Contact: 
Dan Dennison 
Senior Communications Manager