Covid-19 – DOBOR Response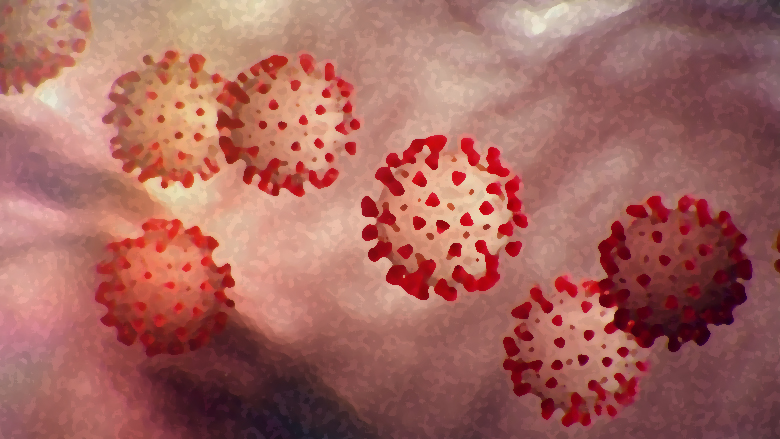 IMPORTANT NOTICE EFFECTIVE MARCH 26, 2022: The requirement to wear a mask and show proof of vaccination or proof of negative Covid-19 test result to enter a State government building or facility has ended.
OCEAN/HARBOR USERS AND TENANTS
Payment for monthly mooring fees can be mailed to the appropriate harbor office.
Vessel registration and vessel transfers can be made in person at DOBOR District offices and at the Wailoa SBH Office in Hilo. Vessel registration/transfers can also be made via mail to DLNR/DOBOR, Vessel Registration Branch, 4 Sand Island Access Road, Honolulu, Hawai`i 96819.  Owners of vessels 26′ and over may need to submit proof of insurance to unlock their accounts to re-register on-line. For details, email

[email protected]

. 
DOBOR's Ke`ehi SBH office is only open to the public Mondays, Wednesdays and Fridays during regular business hours. 

The public may call the appropriate district and harbor offices with questions and monitor the DOBOR web site at https://dlnr.hawaii.gov/dobor/ for updates.
Click on this text to sign-up for notices when this page is updated!
MOST RECENT UPDATES TO THIS PAGE:
3/26/22 – Mask and proof of vaccination or negative Covid-19 test requirements have ended.
PAST UPDATES
6/17/21 Q3. Oahu County recreational and commercial boating moves to no limits carrying capacity. 6 pax and COI vessels: No capacity limits.
6/3/21 Q3.  The Hilo State Building will be open to the public beginning 7/1/21 improving access to DOBOR's Wailoa SBH office. 
6/1/21 Q5. Hawai`i County recreational and commercial boating moves to 100% carrying capacity
6/1/21 Q1. Effective June 1, 2021, DOBOR will resume issuing marine event permits for ocean sport competitions.  See Q1 for details.
3/4/21 Q5. The distance that must be maintained between recreational vessels has been changed to a minimum of six feet.  This applies to all counties.  See table in Q5.
2/25/21 DOBOR's Hawai`i District Office and Honokohau SBH Office are open to the public once again Monday-Friday from 8am to 4pm as of Monday, March 1, 2021 except for State holidays.   Both offices had been closed to the public Tuesdays and Thursdays.  
2/25/21 Q6. Jerome Nickerson is DOBOR's new Hawai`i District Manager.  He is the new contact for domestic/international vessels visiting Hawai`i Island that are required to comply with Covid-19 restrictions.
2/25/21 Q5. Honolulu transitioned to Tier 3 restrictions as of 12:01 am Thursday, February 25, 2021.  The transition allows commercial vessels to increase to 50% of carrying capacity.   See press release announcing changeover and table detailing vessel capacity under Tier 3 restrictions in Q5 below. 
2/3/21 Q12. New statement on mask requirements for commercial vessels operating in Hawai`i.
10/16/20 Q5.  DOBOR has updated restrictions that pertain to uninspected commercial 6pax vessels on this page.
10/06/20 Q9.  Commercial Permits – Operational guidance from counties posted.  
9/24/20 Q2, Q5, Q8 & Q9. DLNR issues new O`AHU guidelines for use of State Parks, Trails and for Boating during Covid-19. Access to Ahu O Laka (aka the Sandbar) and offshore islets restored.
8/25/20 Q5. Oahu Mayor's Emergency Order No. 2020-25 identifies essential on-the-water operations, prohibits non-essential operation. 
8/7/20 The passenger limit for vessels has been modified. 
8/7/20 Ahu O Laka (aka the Sandbar in Kane`ohe Bay) and islands in waters surrounding O`ahu are closed as of midnight 8/7/20. 
6/30/20 Recreational and commercial vessels can now carry up to 50% of their capacity.  Social distancing and sanitation requirements for commercial vessels still apply.  Read the press release issued by DLNR.
6/19/20 DOBOR will review Marine Event Permits on a case by case basis.
6/12/20 DOBOR Hilo office is open for business even though State building in Hilo is closed.  DOBOR Incoming Vessel Declaration form has been updated.
6/3/20 All DOBOR facilities are open to the public.  Visitors must wear a mask.  Only one visitor may enter a lobby at a time.  Social distancing is required.  PLEASE READ ALL POSTS AT DOBOR FACILITIES BEFORE ENTERING. THESE SAFEGUARDS ARE IN PLACE FOR YOUR PROTECTION AND FOR THE PROTECTION OF DOBOR STAFF. Emergency rule restricting number of passengers on a single boat has been revised.  Commercial Vessel and Commercial Watersports permittees may resume operation, provided that all requirements are met. 
QUESTIONS AND ANSWERS ABOUT THE
DOBOR SHUTDOWN DUE TO COVID-19
As of 3/26/22, procedures for Issuance of Marine Event Permits and Commercial Use Permits, intake of visiting vessels from foreign countries, requirements for buoy runs for harbor tenants, carrying capacity for recreational and commercial vessels, etc. revert to pre-Covid conditions. 
Upon arrival from a port in a foreign country, the operator must call US Customs and Border Protection immediately at 808-522-8012.  This contact also ties-in the Hawai`i Department of Agriculture. 
This page was last updated 3/27/22.