O`ahu Island – Ala Wai Harbor
ALA WAI HARBOR
Corey Fujioka, Harbor Agent II
Keri Higa, Harbor Agent II
Florence Holtz, Harbor Agent II
1651 Ala Moana Blvd., Honolulu, Hawai`i 96815
Ph: (808) 973-9727 Fax: (808) 973-9739
E-mail: [email protected]
Ala Wai Small Boat Harbor office will be closing at 3pm daily from 3/2/20 to 3/6/20 so staff may conduct work on tenant accounts.  Regular office hours will resume Monday, 3/9/20.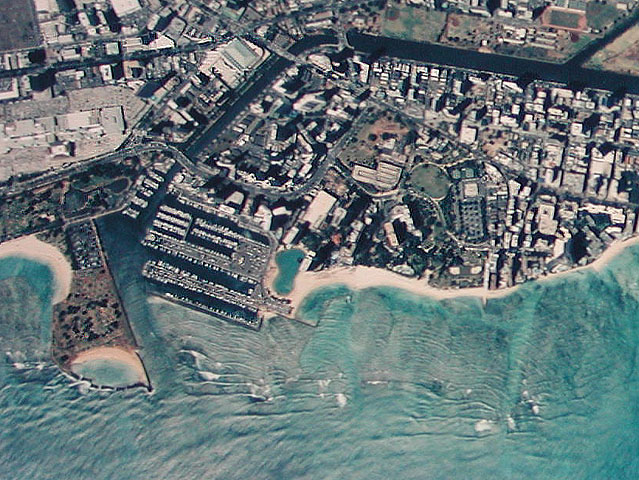 Located on the south shore of Oahu between Waikiki and
Ala Moana beaches with views of Diamond Head. The harbor
includes areas used by Hawai`i Yacht Club, Waikiki Yacht and
Royal Hawaiian Ocean Racing Club. The harbor can accommodate
vessels up to 85 feet in length.
699 berths with dock
1 ramp
22 dry storage spaces
vessel washdown
MSD pumpout
harbor office, restrooms and showers