Get Involved
Community involvement is key to achieve our shared vision of healthy marine ecosystems with abundant resources. By working with others in your community, you can help inform the design of your island's marine management area (MMA) network by identifying locally-important resources and providing ideas about what kind of management could work well for each area.
Your involvement will help determine the future use of Hawai'i's nearshore waters and its resources.
Holomua on Your Island
We are working with communities, starting with a pilot on Maui in late 2022, through a locally led planning process. Communities will nominate local ocean users to their island's Navigation Team, who will work together as a team to review science, island-specific data, and community input to identify priorities to effectively manage the island's marine resources. Through this process, the Navigation team from each island will develop an island-specific management plan, identifying priority management concerns and solution-oriented actions to ensure the sustainability of nearshore resources. This process will be rolled out to each island over the next few years.
In October 2022, we hosted three in-person talk story sessions in Wailuku, Lahaina, and Hāna, where local residents shared their ideas on how we can partner with the community to ensure the fish and ocean resources that sustain us can thrive today and for generations to come.
Find out what we heard and how you can join the conversation.
ʻAʻohe hana nui ke alu ʻia.
No task is too big when done together by all.
– Mary Kawena Pukui, ʻŌlelo Noʻeau #142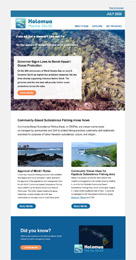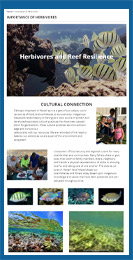 Learn more about
Holomua Marine 30×30

Learn about MMAs in Hawai'i
Explore the science behind place-based management
Learn about the ecological and social-cultural design principles that will guide the development of each island's MMA network
Spread the Word
Share information about Holomua 30×30 with your family, friends or community group. Explore our communicators' toolkit for informational resources you can share.