05/22/15 – No Booze, No Dogs, No Fires, No Camping On Offshore Islets
Posted on May 22, 2015 in DOCARE, News Releases, slider
DEPARTMENT OF LAND AND NATURAL RESOURCES
News Release
DAVID Y. IGE
GOVERNOR

SUZANNE D. CASE
CHAIRPERSON
For Immediate News Release May 22, 2015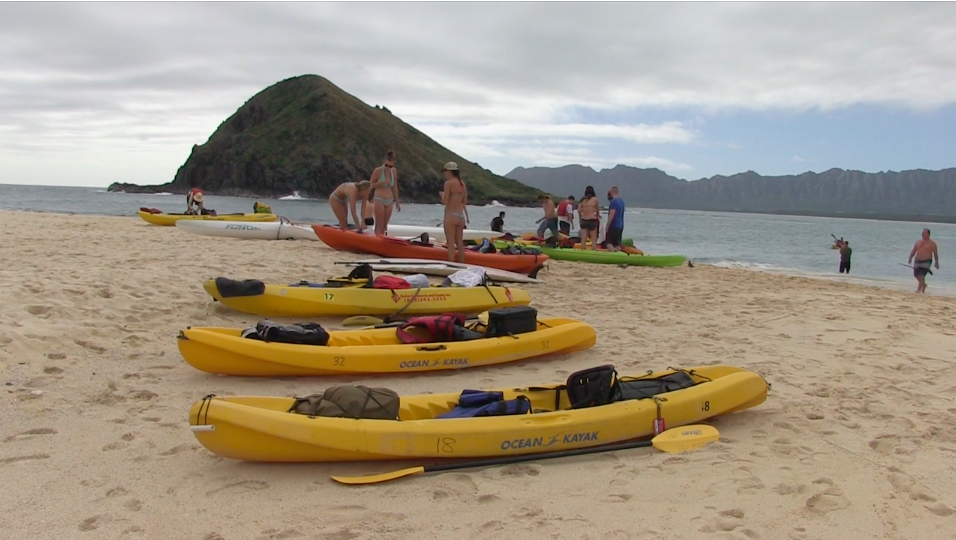 Oahu Offshore Islets enforcement
(click on image to watch video)


NO BOOZE, NO DOGS, NO FIRES, NO CAMPING ON OFFSHORE ISLETS 
These Islands Are For The Birds! 
HONOLULU – With the school year ending and the start of the busy summer tourist season, the Department of Land and Natural Resources and City and County of Honolulu Ocean Safety & Lifeguard Services Division have combined forces to educate and inform local residents and visitors about resource protection rules and safety considerations related to visits to Oahu Offshore Islets; particularly Mokulua North or Mokunui Islet, the highly visited islet off Kailua and Lanikai beaches.  All of the offshore islets are state wildlife sanctuaries. On Mokunui Islet, the state and city & county are working to balance resource protection with visitation. 
"Urbanization of nearly the entire coast of Oahu, makes the offshore islets critically important for the survival of numerous native species," according to Jason Misaki, the Oahu wildlife manager for DLNR's Division of Forestry and Wildlife. "The stability of the seabird populations on Oahu that are left, are dependent on human management for their continued survival," he said. 
Many of the islets like Manana (Rabbit Island), the prominent feature seen from the popular Makapuu overlook in east Oahu, have high levels of protection.  This means it is against the law to land or walk on them.  Others like Mokunui Islet, the one-humped twin island off Kailua and Lanikai beaches, are open to visitation, but with rules designed to protect the fragile habitats used by native birds, plants and insects. Amarisa Marie, the DOFAW biologist who helps manage and protect these offshore islets said, "We frequently have volunteer groups out to the islets to assist in controlling and eradicating invasive plants and insects and we'd hate to see their hard work impacted or diminished by others who chose to disregard the restrictions." 
"The rules are designed to achieve a balance between protection and public enjoyment and recreation," said DLNR Chairperson Suzanne Case.  On a busy weekend or holiday, Mokunui Islet is crowded with dozens of kayaks, stand-up paddle boards and other water craft.  For kayak rental companies and commercial operators, it is one of the most popular destinations for boaters of all skill levels. Case explained, "Rental companies clearly state the rules in their contracts and in their briefing videos, so kayakers should not be surprised when a Division of Conservation and Resources Enforcement (DOCARE) officer approaches them and cites them for having alcohol or a dog." 
On a recent Saturday, a DOCARE officer contacted a half dozen boating groups and cited them for bringing alcohol to Mokulua North.  Officer Ken Lesperance said, "Our enforcement actions are entirely designed to allow everyone to enjoy the experience of being in a bird sanctuary, without negatively impacting the birds that nest on the interior of the island."  Clearly marked paths on the shoreline of Mokulua North are the only places visitors are allowed to walk.  In addition to the no alcohol rules, bringing dogs to the islet, camping and campfires are prohibited. "If we catch anyone violating any of these rules, we will cite them, and they will have to appear in court," Lesperance said. 
An alarming number of visitors and residents are injuring themselves on and in the waters surrounding the Mokulua Islands. Ocean Safety is concerned injuries will soon lead to fatalities, if people don't adhere the warnings. Keeping the public safe is the top priority and responsibility of the Honolulu Ocean Safety & Lifeguards Services division. So far this year, Ocean Safety lifeguards rescued dozens of people who have either jumped or fallen from rocky cliffs into the ocean or onto the rocks of the Mokulua Islands. Also, lifeguards are consistently responding to people who have lost their surfboards, kayaks and stand up paddle boards in the waters off of Kailua and Lanikai beaches. Ocean Safety Administrator John Silberstein says, "It doesn't matter if you are a resident or a visitor, cliff jumping is extremely dangerous.  This year alone, we've had several life-threatening injuries to cliff jumpers and we want to encourage people to think before they jump.  The ocean can be unforgiving and conditions can change quickly. We want people to enjoy our beautiful ocean waters but we don't want them leaving the beach in an ambulance." 
People planning to visit any of the Oahu Offshore Islets are encouraged to check whether their intended destination is open to public use, know the rules, use best safety practices, and be mindful that they are visitors, as these islands are truly "for the birds."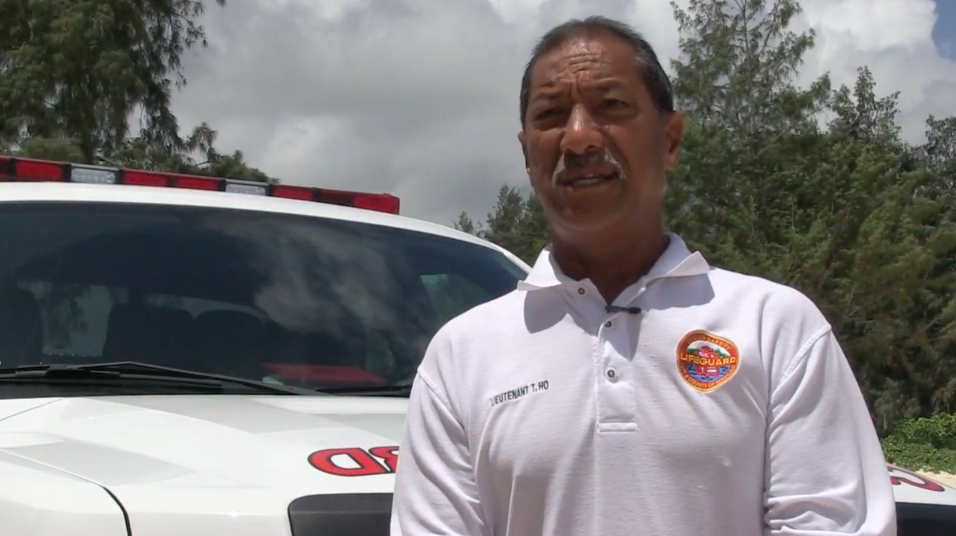 Ocean Safety patrols
(click on image to watch video)
 
Media Contact:
Dan Dennison 
Senior Communications Manager 
(808) 587-0407