DEPARTMENT OF LAND AND NATURAL RESOURCES
News Release
DAVID Y. IGE
GOVERNOR

SUZANNE D. CASE
CHAIRPERSON
For Immediate News Release December 2, 2016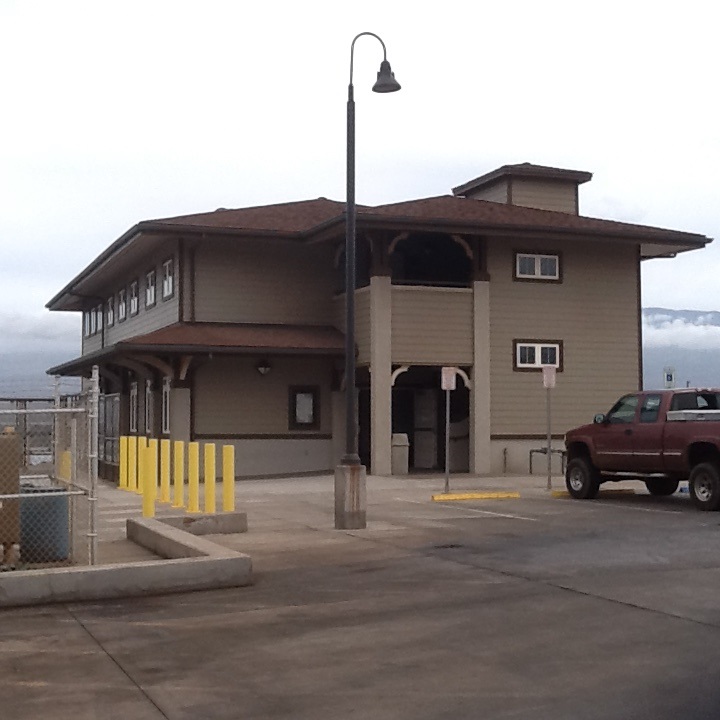 STATE AQUATICS, HISTORIC PRESERVATION AND ENGINEERING MAUI OFFICES TO CLOSE
DURING MOVE TO TEMPORARY QUARTERS AT MA'ALAEA SMALL BOAT HARBOR
HONOLULU — The Department of Land and Natural Resources Divisions of Aquatic Resources (DAR), State Historic Preservation (SHPD), and Engineering offices on Maui will close next week, starting Monday December 5-9, as staff move out of their current location at 130 Mahalani Street in Wailuku, and set up at a temporary location in the Māʻalaea Small Boat Harbor.
The relocated SHPD, DAR and Engineering offices should be open for normal service beginning on Monday, December 12, at their new Māʻalaea location. The aquatics and engineering offices will utilize the first floor portion of the Division of Boating and Ocean Recreation office building at 101 Māʻalaea Boat Harbor Road. The historic preservation office will be in the adjacent former Buzz's Wharf location.   Parking is available on the harbor property.  Phone numbers will remain the same:  DAR 243-5294; SHPD 243-5641; Engineering 243-5187. Mail for these offices should be sent to 101 Maalaea Boat Harbor Road, Wailuku, Hawai`i 96793.
The temporary relocation is necessary to allow for future demolition of the 57 year-old existing DLNR administration facility on a one-acre state-owned parcel along Mahalani St. in Wailuku, and construction of a new one-story administration facility on the same property.  That building, when completed in about a year's time will house the aquatic resources, historic preservation, engineering and land division offices of DLNR on Maui. 
A ceremonial groundbreaking for a new DLNR administration building will be held in mid-December at the Mahalani St. address. Demolition and construction is expected to start in early 2017.
Media Contact:
Dan Dennison
Senior Communications Manager
Hawaii Dept. of Land & Natural Resources
Communications Office
(808) 587-0407