12/30/16 – Whale Carcass Prompts Closures At 'Ahihi Kinau Natural Area Reserve
Posted on Dec 30, 2016 in DOCARE, News Releases, slider
DEPARTMENT OF LAND AND NATURAL RESOURCES
News Release
DAVID Y. IGE
GOVERNOR

SUZANNE D. CASE
CHAIRPERSON
For Immediate News Release December 30, 2016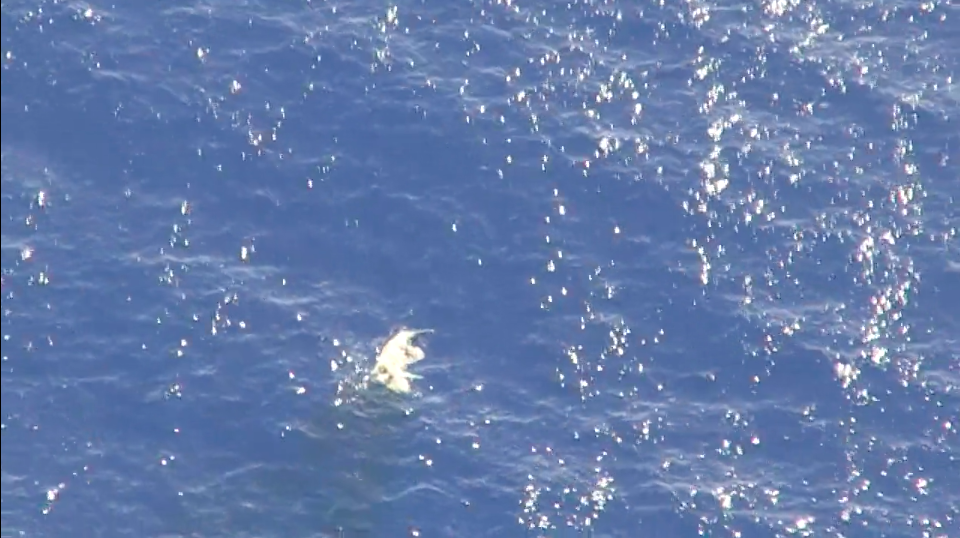 WHALE CARCASS PROMPTS CLOSURES AT 'AHIHI KINAU NATURAL AREA RESERVE
5TH Report of Humpback Carcass Since November
(Kahului, Maui) – Shoreline access at 'Ahihi Kinau Natural Area Reserve on Maui has been closed due to a whale carcass on shore.  Carcasses often attract sharks, thus the reason for the placement of beach warning signs by Maui County lifeguards and officers from the DLNR Division of Conservation and Resources Enforcement (DOCARE).
The latest Humpback whale carcass was first reported floating offshore last night. DOCARE, Maui County, and representatives from NOAA's National Marine Fisheries Service are on the scene now, assessing the situation.  The carcass washed on shore in a remote cove at 'Ahihi Kinau. Depending on the carcasses movements additional closures or warnings may be imposed at Makena State Park and other areas.  Government officials are in the process of determining the best course of action for disposal of the carcass.  Options include leaving it in place or towing it back out to sea.  Additionally the officials are consulting with Hawaiian cultural experts on appropriate protocols.
This is the fifth dead Humpback report since November 11th, when a carcass was towed out to sea from Kailua Bay, Oahu.  Since then additional carcasses have been reported on West Oahu, West Molokai, and earlier this week off the Pacific Missile Range Facility on Kauai's west side.
Beachgoers and ocean users are asked to avoid whale carcasses on shore or in the ocean for their own safety.  They're encouraged to check with lifeguards before venturing into the water. Humpback whales, dead or alive, are protected by both federal and state marine mammal laws.
# # #
Media Contact:
Dan Dennison
Senior Communications Manager
(808) 587-0407