DEPARTMENT OF LAND AND NATURAL RESOURCES
News Release
DAVID Y. IGE
GOVERNOR

SUZANNE D. CASE
CHAIRPERSON
For Immediate News Release May 15, 2017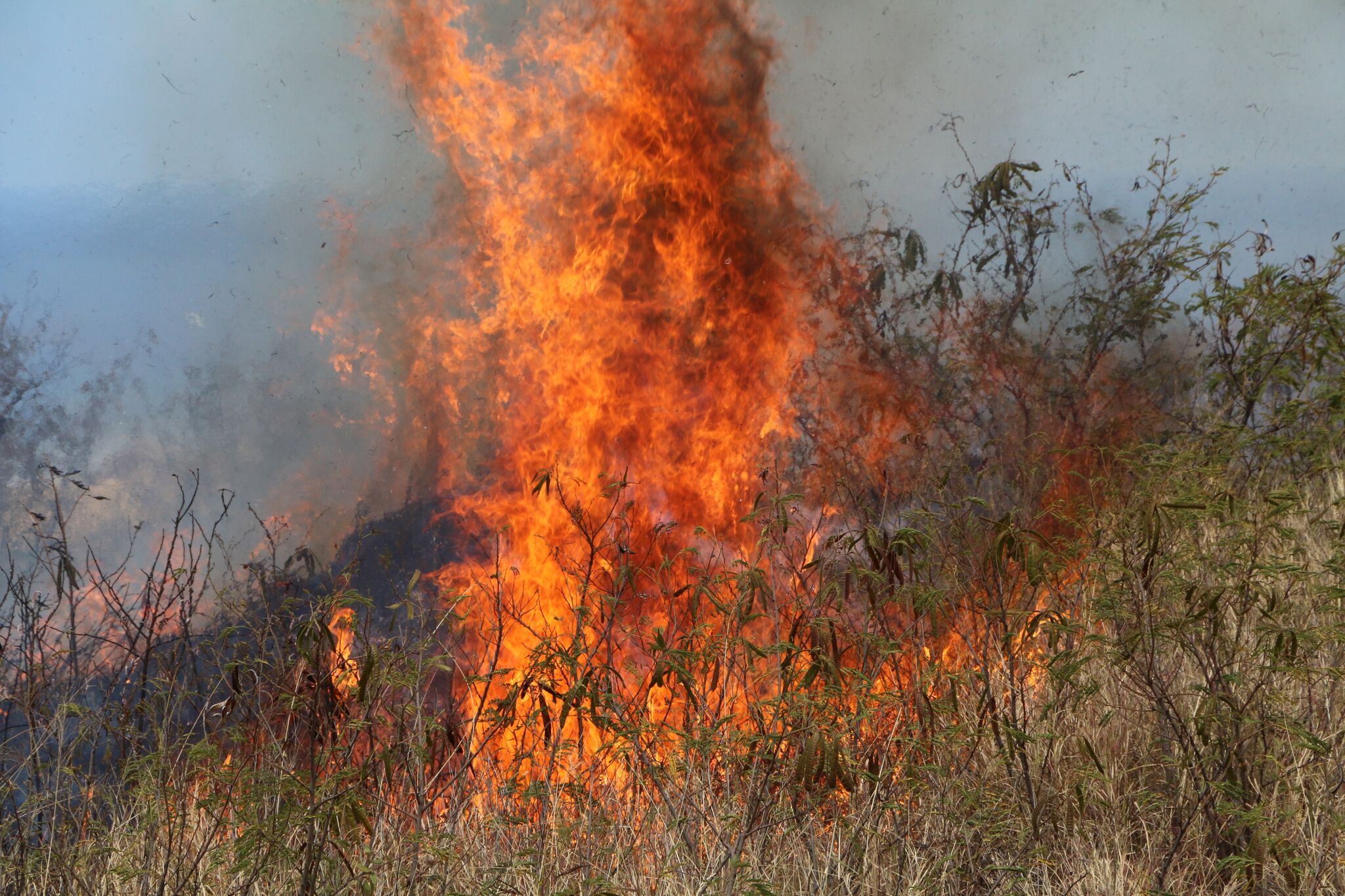 (click on image to watch video)
FIREFIGHTERS BATTLE BURNING BRUSH, STRONG WINDS AT WAIMEA HEIGHTS FIRE  
WAIMEA, KAUAI — State and county wildfire fighting crews today continued to work to establish a control perimeter around a fire that is burning between the 800 to 1,500-foot elevation at the western edge of Waimea Canyon, amid grassland and haole koa shrubs.
DLNR Division of Forestry and Wildlife (DOFAW) has 30 personnel on the fire, along with Kauai Fire Department personnel. Equipment being used includes several fire pumper trucks, bulldozers, two water tender trucks, and a contract helicopter, which is doing water drops. 
The fire was estimated at 10 to 20% contained as of mid-morning today. A better estimate of fire acreage and containment percentage is expected late today after aerial reconnaissance and fire mapping is conducted.
Gusty and erratic winds have been a challenge for firefighters. Fortunately the wind has been blowing away from Kekaha and Waimea towns. No homes or structures are threatened. 
No threatened or endangered species are located in this former cane growing area which is state land owned by Agribusiness Development Corporation, and managed as a public hunting area by DLNR/DOFAW. 
Waimea Canyon Drive remained closed today. People are asked to avoid the area. Anyone going to Waimea Canyon State Park can still get there via Kekaha and Kokee Road.
This fire started about 3 p.m. Monday near the first water tank along Waimea Canyon Drive. It is located between two others in the Waimea area that drew out Kauai Fire Department and DLNR crews yesterday. Those fires were under control by Monday afternoon.
The cause of these fires is not yet known.
###
Media Contact:
Dan Dennison
Senior Communications Manager
Hawaii Dept. of Land & Natural Resources
Communications Office
(808) 587-0407