04/06/18 – Latest Net And Fishing Violations Reported Via DLNR Tip App; Application Used to Report Suspected Illegal Activity at Kahana
Posted on Apr 6, 2018 in Aquatic Resources, DOCARE, News Releases
DEPARTMENT OF LAND AND NATURAL RESOURCES
News Release
DAVID Y. IGE
GOVERNOR

SUZANNE D. CASE
CHAIRPERSON
For Immediate News Release April 6, 2018

LATEST NET AND FISHING VIOLATIONS REPORTED VIA DLNRTip App
Application Used to Report Suspected Illegal Activity at Kahana 
(HONOLULU) – Two men received citations from DLNR Division of Conservation and Resources Enforcement (DOCARE) officers on March 30th at Kahana Bay on O'ahu's windward coast.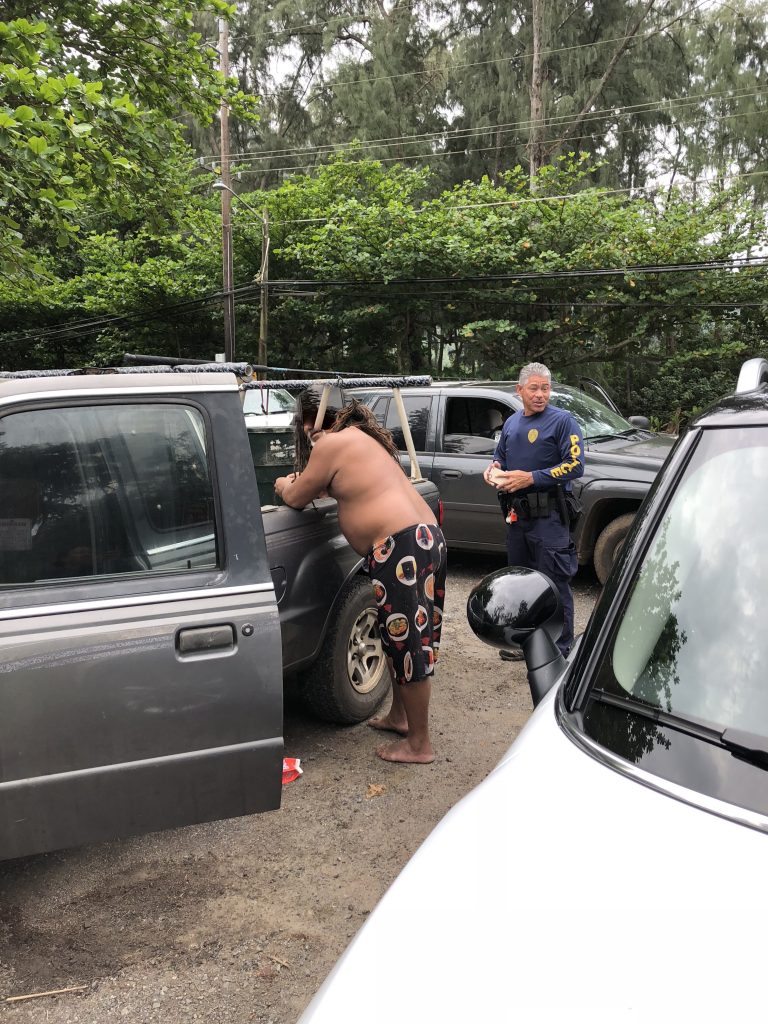 That evening, around eight o'clock, individuals noticed lights shining near and around Huilua Fishpond. They report seeing three or four people walking on the fishpond wall for quite some time.
The next morning at 5:45, people, again, observed three or four individuals with nets and a boat near the Huilua fishpond.  "We were watching them and it appeared they were laying nets," said a witness. She used the free DLNRTip application on her smartphone to report the possible illegal activity directly to DOCARE.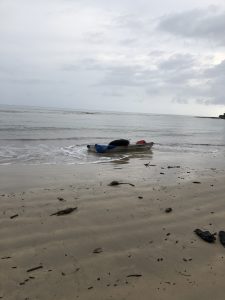 About 20 minutes later, she explained, she saw the alleged poachers bringing nets and the boat up onto the beach.  At this point a DOCARE officer was already on the scene, and a second DOCARE officer arrived a few minutes later.
After the officer's investigation, they cited two men for taking 'ama'ama out of season, and for possessing and using unregistered laynets. The nets and boats were seized for evidence and depending on the outcome of legal action against the pair, confiscated items might not be returned.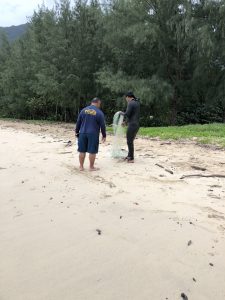 Anyone who hikes, plays in the ocean, hunts, fishes, or enjoys Hawai'i's wealth of natural and cultural resources is encouraged to download the free DLNRTip app.  All tips are anonymous and effectively assist conservation officers stop illegal activity as it is happening.
Media Contact:
Dan Dennison
Senior Communications Manager
(808) 587-0407