DEPARTMENT OF LAND AND NATURAL RESOURCES
News Release
DAVID Y. IGE
GOVERNOR

SUZANNE D. CASE
CHAIRPERSON
For Immediate News Release May 4, 2018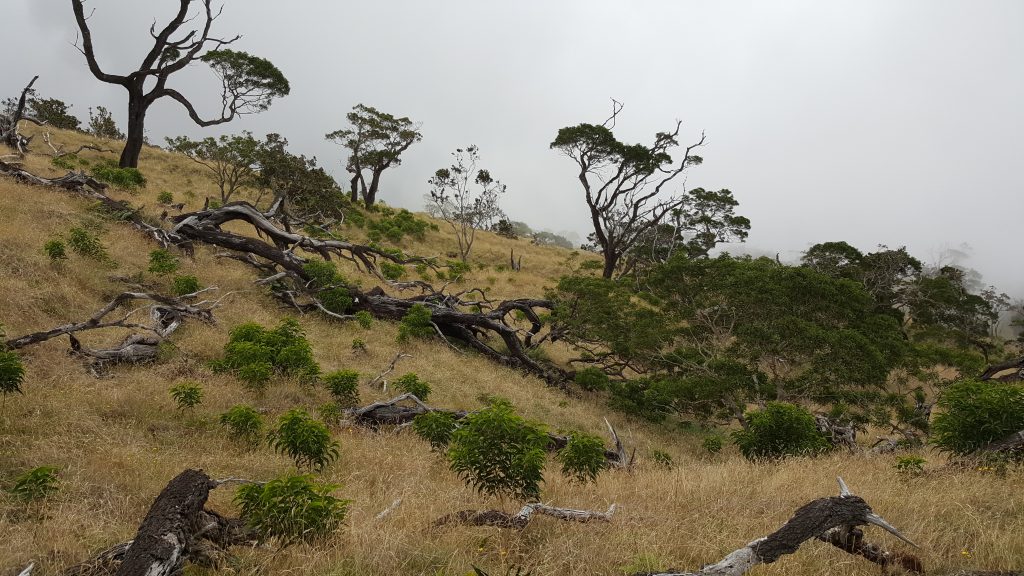 COMMENTS STILL WELCOMED TO MAY 11 ON PROPOSED CHANGES 
TO STATE'S FOREST RESERVE SYSTEM RULES
(HONOLULU) – Following a series of statewide public hearing on proposed changes to rules regulating activities within Hawaii's Forest Reserve System, the DLNR Division of Forestry and Wildlife is reminding everyone that input and comments on the rules will be accepted until May 11, 2018. The rule changes are in response to evolving natural resource concerns and the needs of managers and forest users.
Hawaii's State Forest Reserve System consists of 55 reserves across the state covering approximately 678,000 acres.  Regulations for the system were first established in 1943 and the last comprehensive update was in 1993. Proposed changes and updates will allow DLNR to streamline and clarify existing rules, improve enforceability, and update allowed uses and activities based on conditions currently facing the forests and their users.
Information about the proposed changes to Chapter 13-104, Hawai'i Administrative Rules, and the rule change process is available online.  People can review the official proposed rule change document, view affected areas, and submit comments or questions. A user-friendly guide that explains proposed changes and how to participate is also available for download.
Information hearings were held across the state in April 2018, each beginning with an informational session with DOFAW staff available to answer questions, followed by formal hearings to present the proposed rule change and accept testimony.
Anyone still wanting to provide additional comments can submit written testimony postmarked no later than, Friday, May 11, 2018:
Hard copies of the proposed forest reserve rule changes are also available at the following DOFAW offices:
Hawai'i branch office
19 E. Kawili Street, Hilo, HI 96720
Maui branch office
1955 Main Street, Room 301, Wailuku, HI 96793
O'ahu administrative office
1151 Punchbowl Street, Room 325, Honolulu, HI 96813
Kaua'i branch office
3060 'Eiwa Street, Room 306, Lihu'e, HI 96766
# # #
Media Contact:
Dan Dennison
Senior Communications Manager
Phone: 587-0407