RAPID OHIA DEATH SYMPOSIUM
How Does the Fungus Spread?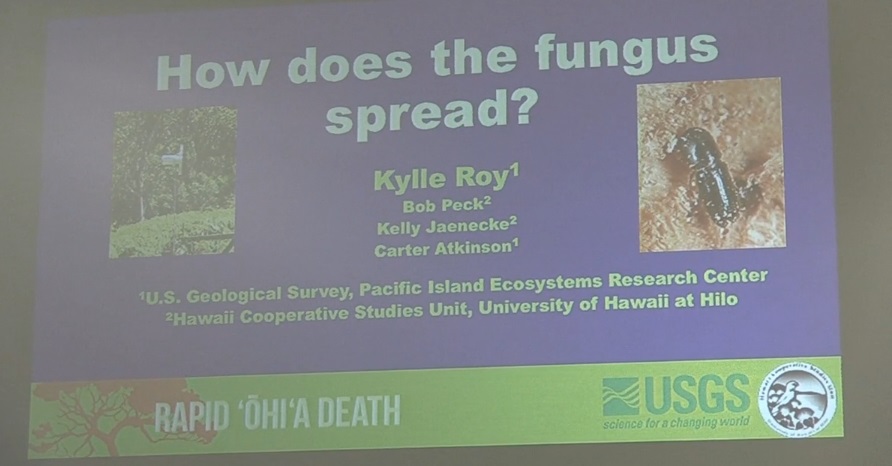 That's a question Kylle Roy of the U.S. Geological Survey helps answer during the community forum on Rapid Ohia Death held at the West Hawaii Civic Center in Kona on March 30, 2019. This is one in a series of nine videos from presentations at the event.
Tomorrow: Rapid Ohia Death Symposium: Forest Effects & Aerial Surveying
View all presentations at: https://vimeo.com/album/5882632