DEPARTMENT OF LAND AND NATURAL RESOURCES
News Release
DAVID Y. IGE
GOVERNOR

SUZANNE D. CASE 
CHAIRPERSON
For Immediate News Release: February 10, 2020
HAZARD TREE REMOVAL SCHEDULED AT MAKAWAO AND WAIHOU SPRINGS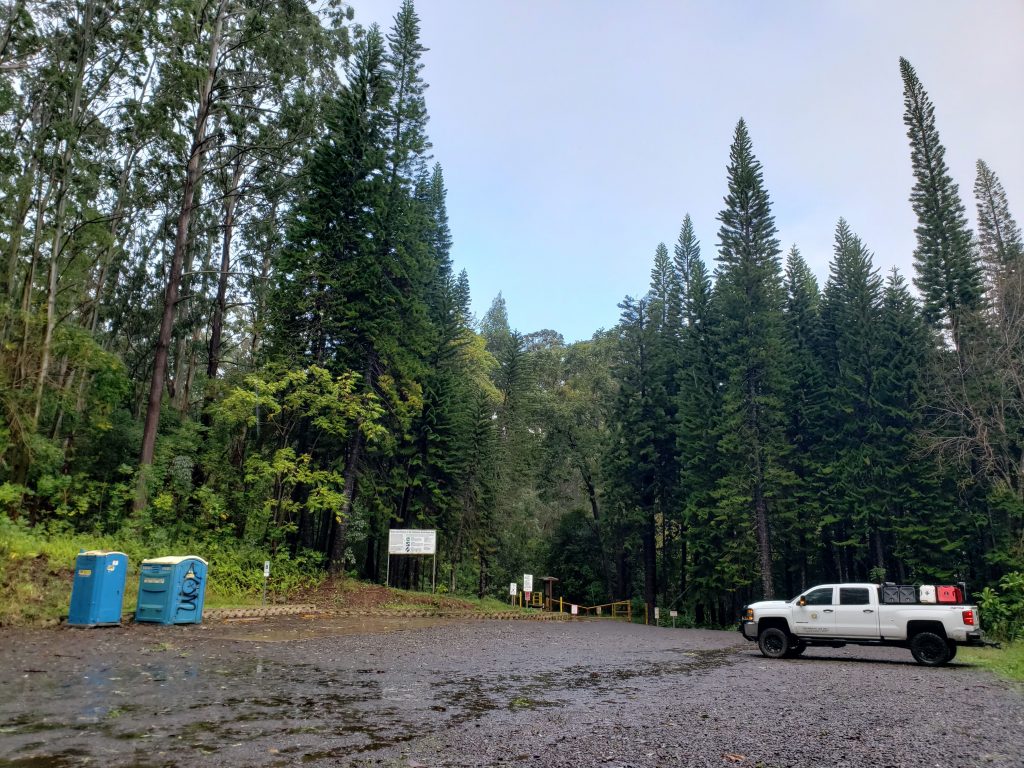 (Makawao) – Approximately a dozen pine and eucalyptus trees as tall as 70-feet in the Makawao State Forest Reserve on Maui will be assessed and flagged for removal from February 16-29, 2020. The trees surround the upper parking lot of the Kahakapao Recreation Area (KRA).
Land Prep LLC is the contractor for the project and the estimated cost is $19,500. The contractor will be responsible for falling and removing debris from the site. To ensure contractor and public safety and efficient operations, the DLNR Division of Forestry and Wildlife (DOFAW) will temporarily close the upper parking lot for the duration of the project. The rest of the forest reserve, including the lower parking lot and KRA will remain open for community access and use. Everyone is advised to stay away from the project area due to falling and moving debris from the site.
A supplemental hazardous tree removal project will also take place in the area, just to the south in the Waihou Springs State Forest Reserve. This involves the removal of approximately 30 pine and eucalyptus trees. These trees are located within the forest reserve and located near both Olinda and Piiholo roads. DOFAW plans to contract and complete this project by late spring 2020 to avoid the bat pupping season which occurs from June 1 to September 15.
There were two previous hazardous removal projects in the same area completed in the past two years that ended with the removal of approximately 40 trees. All these projects were and have been made possible by the strong support of the legislature and capital improvement appropriations. The anticipated cost for this project is between $35,000-55,000.
The Waihou Spring Forest Reserve was established by the Governor's Proclamation in 1909 for protecting the resources of Waihou Spring, one of the few perennial springs on the west slope of Haleakalā.  At approximately 186 acres, Waihou Spring Forest Reserve is a small, but popular day-use area.
# # #
Media contact:
AJ McWhorter
Communications Specialist
Hawaii Department of Land and Natural Resources
[email protected]
808-587-0396 (Communications Office)