DEPARTMENT OF LAND AND NATURAL RESOURCES
News Release
DAVID Y. IGE
GOVERNOR

SUZANNE D. CASE 
CHAIRPERSON
For Immediate News Release: February 2, 2021
WAIKĪKĪ BEACH MAINTENANCE PROJECT BEGINS WITH A BLESSING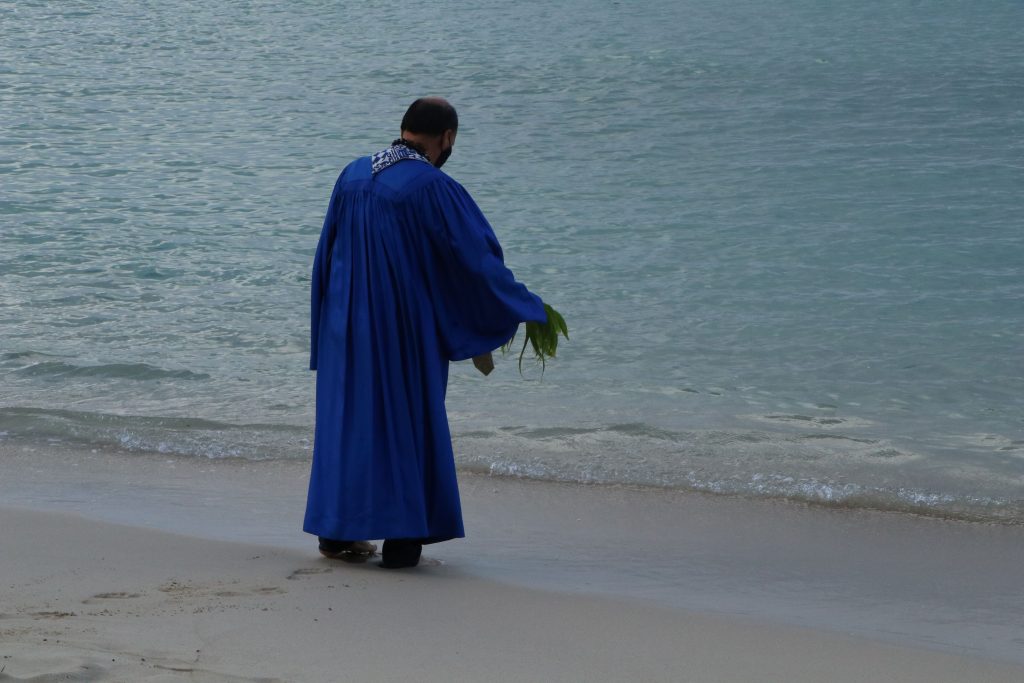 To view video please click on photo or view at this link: https://vimeo.com/507677539
(HONOLULU) – The multi-million dollar effort to restore sand to Waikīkī Beach has begun. This morning Kahu Kordell Kekoa joined project principals for a traditional Hawaiian blessing. 
Mobilization of heavy equipment began last week and soon hydraulic dredging and pumping of as much as 20,000 cubic yards of marine sand about a ½ mile offshore begins. The Waikīkī Beach Maintenance Project is intended to restore and maintain the beach between the Kūhiō Beach Ewa Groin and the Royal Hawaiian Beach areas. 
The project is a public-private partnership with DLNR and the Waikīkī Beach Special Improvement District which is providing $1 million of the $3-4 million estimated total project cost. The project will result in certain beach areas being closed or restricted and is expected to be complete sometime in May. 
# # # 
Media Contact: 
Dan Dennison 
Senior Communications Manager 
(808) 587-0396 
[email protected]