JOSH GREEN, M.D.
GOVERNOR

DAWN CHANG
CHAIRPERSON
For Immediate Release:  February 23, 2023
ACCESS TO GROUNDED VESSEL VIEWING SPOT CLOSING THURSDAY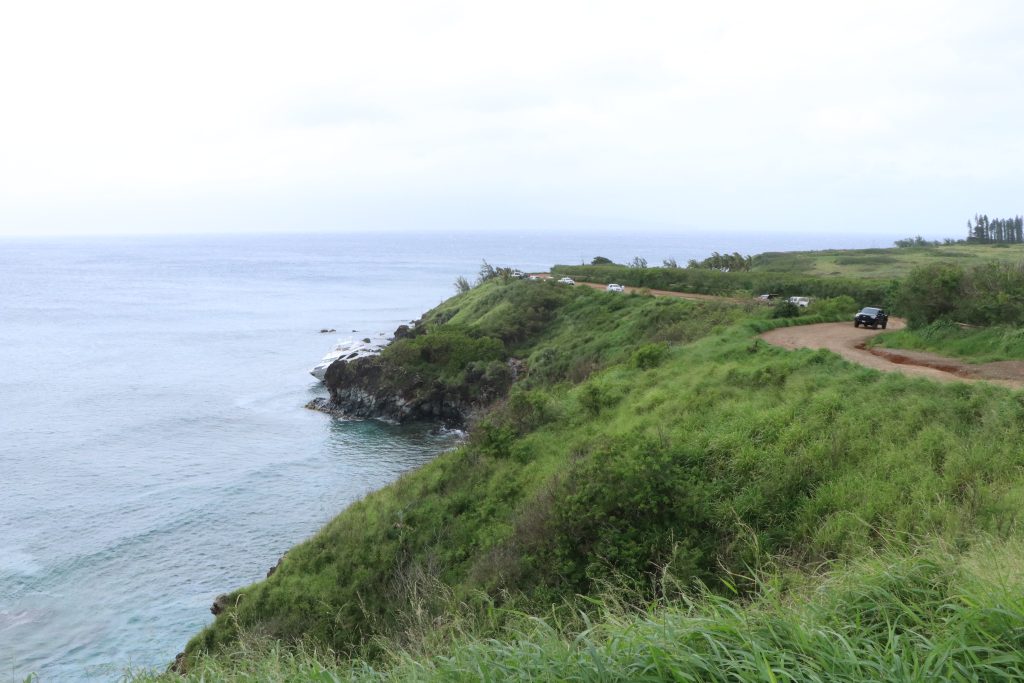 To view video please click on photo or view at this link: https://vimeo.com/801086594
(HONOLULU, HI) – Beginning tomorrow morning, the DLNR in collaboration with the U.S. Coast Guard (USCG), and Maui Police Department (MPD), will be temporarily closing the dirt road near Līpoa Point off Honoapi'ilani Highway.
The USCG is using a private contractor, to begin defueling the 94-foot-long luxury yacht, Nakoa, which grounded on Monday outside the Honolua-Mokulē'ia Bay Marine Life Conservation District.
The grounded vessel's location on rocks below a cliff requires the use of a helicopter to lift barrels of fuel from the boat, over the dirt road, and onto land where it can be transported offsite.
The DLNR Division of Conservation and Resources Enforcement (DOCARE) will provide ocean safety support, including a moving perimeter around the Nakoa as needed. Mariners and ocean users are advised to avoid Honolua Bay and Mokulē'ia Bay tomorrow, as access may be restricted. MPD will block the dirt road at Līpoa Point to keep people safe during the defueling operation.
Līpoa Point, Honolua Bay, Mokulē'ia Bay, and the surrounding waters are treasured areas to Maui residents and the goal of DLNR and its partners is to keep everyone safe during this high-risk operation.
All three agencies, along with the contractor, are working to remove the vessel as quickly as possible so that no further harm is done to the bay, and access can be restored.
This coordinated effort was developed through constant communication between agencies, and with Sen. Angus McKelvey, Rep. Elle Cochran, Maui Mayor Richard Bissen, Councilmember Tamara Paltin, and the Save Honolua Coalition.
# # #
RESOURCES 
(All images and video courtesy: DLNR)
HD video – Honolua Bay boat grounding/Lipoa Point road (Feb. 21, 2023): https://vimeo.com/801086594
Photographs – Honolua Bay boat grounding/Lipoa Point road (Feb. 21, 2023):  https://www.dropbox.com/sh/lmficasrdlk4pgu/AABQE2eEZcbWjUMjJjwaTXpRa?dl=0
Media Contact: 
Dan Dennison
Senior Communications Manager