JOSH GREEN, M.D.
GOVERNOR

DAWN CHANG
CHAIRPERSON
For Immediate Release:  March 21, 2023
SHARK WARNING SIGNS COME DOWN FOLLOWING SUNDAY SHARK INCIDENT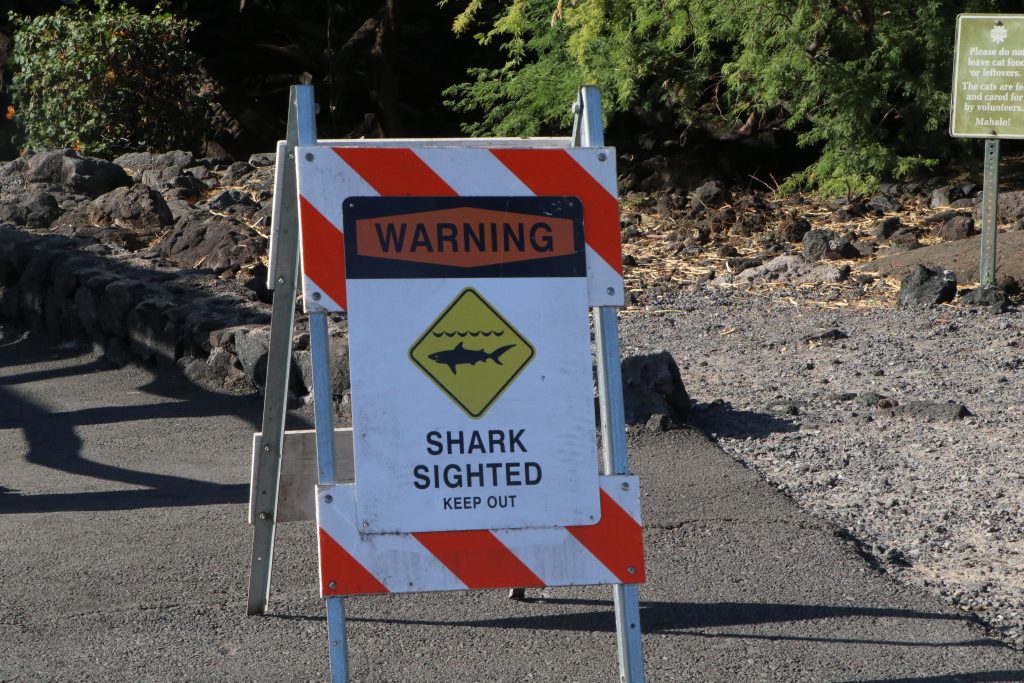 (WAIKOLOA, HAWAI'I) – The DLNR Division of Aquatic Resources (DAR) took down shark warning signs on Monday at ʻAnaehoʻomalu Bay on Hawai'i Island, following an apparent encounter over the weekend.
On Sunday, a 62-year-old Utah man was swimming approximately 200 yards offshore when a shark bit his left hand. While trying to fight off the shark, he felt another bite behind his left knee.
After calling out for help, a nearby vessel took him to shore, where the Hawai'i County Fire Department (HFD) met him and took him to North Hawai'i Community Hospital. Under established protocols, DLNR does not release victims' names, extent of injuries, or medical condition.
"Shark Sighted" signs were posted at the beach following the incident, and the beach remained closed for the remainder of Sunday. No sharks were spotted during an HFD helicopter flyover Monday and the signs were removed.
# # #
RESOURCES
(All images/video courtesy: DLNR)
HD video – ʻAnaehoʻomalu Bay shark signs and beach (Dec. 13, 2022): https://vimeo.com/780954089
Photographs: ʻAnaehoʻomalu Bay shark signs and beach (Dec. 13, 2022): https://www.dropbox.com/sh/4jt3625vxrqostt/AAAb4fsgHq0iS_m0EYMG8MzPa?dl=0
HD video – DLNR Post-Shark Incident Response Protocols (August 9, 2022): https://vimeo.com/manage/videos/504929358
Hawai'i Shark Incidents: https://dlnr.hawaii.gov/sharks/shark-incidents/incidents-list
Shark Safety Tips: https://dlnr.hawaii.gov/sharks/shark-safety/safety-tips/
Media Contact:
Madison Rice
Communications Specialist
Hawai'i Dept. of Land and Natural Resources