JOSH GREEN, M.D.
GOVERNOR

DAWN CHANG
CHAIRPERSON
For Immediate Release:  March 23, 2023
HILO WOMAN CITED AFTER TAKING NĒNĒ GOSLING FROM STATE PARK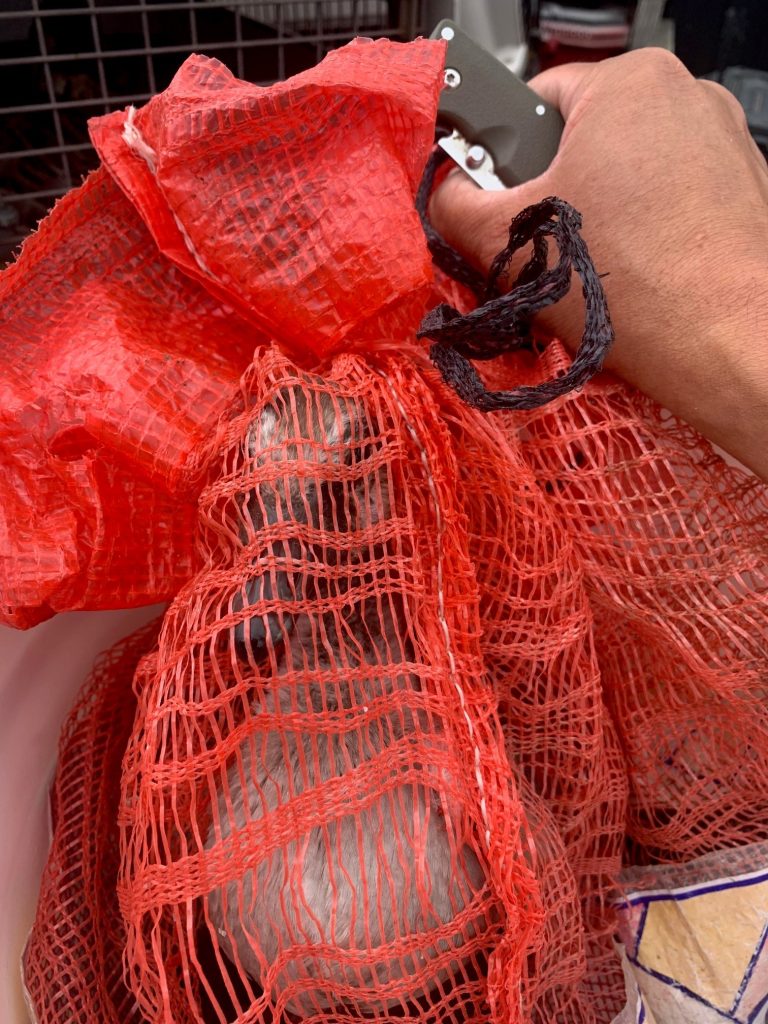 (HILO, HAWAI'I ISLAND) – 57-year-old Meiqin Chen of Hilo was cited this morning by the DLNR Division of Conservation and Resources Enforcement (DOCARE) after removing a nēnē gosling from Wailoa River State Recreation Area in Hilo.
Multiple witnesses reported Chen to staff at the DLNR Division of Forestry and Wildlife (DOFAW) and the Hawai'i Police Department (HPD) stating that she put the gosling in her vehicle and drove away. Witnesses were able to provide a vehicle description and license plate number to law enforcement. HPD located the vehicle in Keaʻau, approximately 10 miles from Wailoa River State Recreation Area.
During a traffic stop, an HPD officer saw the gosling in an onion bag in a bucket in the rear of the vehicle. DOCARE arrived on scene with a DOFAW biologist, confirming it was a nēnē gosling.
Chen was cited for:
183D-62 – Taking, injuring, or destroying wild birds prohibited.
13-124-11 (a)1 – With respect to endangered and threatened species of wildlife; take, possess, process, sell, offer for sale, or transport any such species, any young or egg, or the dead body or skin thereof within the State.
13-146-41 No person shall trap, take, catch, possess, any wild bird or mammal, or disturb their habitat.
Chen has an initial court date on May 19, 2023 in Hilo District Court.
DLNR thanks the Hawaii County Police Department for its assistance with this case.
Anyone who witnesses wildlife harassment is encouraged to call the 24-hour DOCARE hotline at 643-DLNR (3567) or report suspected violations via the free DLNRTip app.
# # #
RESOURCES
(All images/video courtesy: DLNR)
Photographs: Nēnē citation (March 23, 2023)- https://www.dropbox.com/sh/bhubem0eycp4pwd/AADyn4mk0bGktDv5JiqPbZwla?dl=0
Media Contact:
Madison Rice
Communications Specialist
Hawai'i Dept. of Land and Natural Resources