JOSH GREEN, M.D.
GOVERNOR

DAWN CHANG
CHAIRPERSON
For Immediate Release:  April 28, 2023
NEARLY 700 ACRES TO BE ADDED TO STATE LEGACY LAND INVENTORY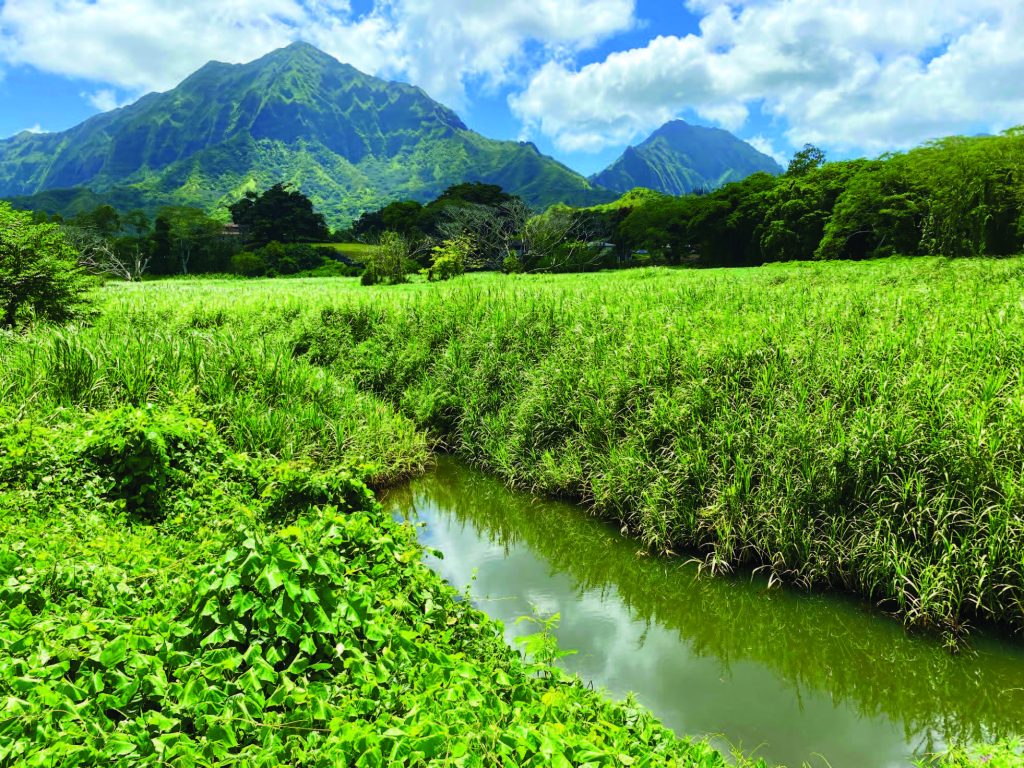 (HONOLULU) – Two properties on O'ahu, one on Kaua'i, and one on Moloka'i are being added to the DLNR 2023 Legacy Land Conservation Program.
Today, the Board of Land and Natural Resources (BLNR) approved $6,350,000 in grant awards from the Land Conservation Fund to acquire these properties. County programs and private donations are expected to provide matching funds that total $9,028,000.
Hoʻokuaʻāina, O'ahu           116.49 acres
Kīpuka Kuleana, Kaua'i      3.45 acres
Kauluakalana, O'ahu          59.27 acres
Mākolelau, Moloka'i             515.75 acres
The DLNR Division of Forestry and Wildlife (DOFAW) will acquire the Moloka'i property, while the other acreage is being purchased by non-profit organizations.
DLNR/BLNR Chair Dawn Chang said, "These grant awards are instrumental in our fulfillment of our resource protection mission. They contribute to important private-public land conservation partnerships by ensuring protection and preservation of these significant ecosystems for watershed management, trails access, and protection from potential development.
The Legacy Land Conservation Program was established in 2005 to acquire lands of great resource value to the state. The Legacy Land Conservation Commission (LLCC) reviews and recommends annual acquisition awards. The LLCC is required by law to give priority to certain kinds of lands in its recommendations for acquisitions:
Lands that have exceptional value due to unique aesthetic resources, unique and valuable cultural or archaeological resources, or habitats for threatened or endangered species.
Lands in imminent danger of being modified, changed, or used in a manner to diminish value.
Lands that provide critical habitats for threatened or endangered species that are in imminent danger of being harmed or negatively impacted.
Lands containing cultural or archaeological sites or resources that are in danger of theft or destruction.
Lands that are unique and productive agricultural lands.
Since its inception, grants from the Legacy Land Conservation Program have supported the acquisition of 44 properties, representing nearly 25,000 acres of land. David Penn, Program Specialist for DOFAW said, "The results of these land acquisitions to preserve and protect unique lands across the state are self-evident. We'll be opening applications for the next round of parcels for consideration soon."
# # #
RESOURCES
(All images/video courtesy: DLNR)
Photographs – 2023 Legacy Land Conservation Program (April 28, 2023):
https://www.dropbox.com/sh/zaiukhcrz41gbki/AABZdjdopMF47zczL8QXIzH9a?dl=0 
Media Contact:
Dan Dennison
Senior Communications Manager
Hawai'i Dept. of Land and Natural Resources