JOSH GREEN, M.D.
GOVERNOR

DAWN CHANG
CHAIRPERSON
For Immediate Release:  May 5, 2023
VIRTUAL MEETING ON POHOIKI BOAT RAMP DREDGING PROJECT INVITES COMMUNITY COMMENT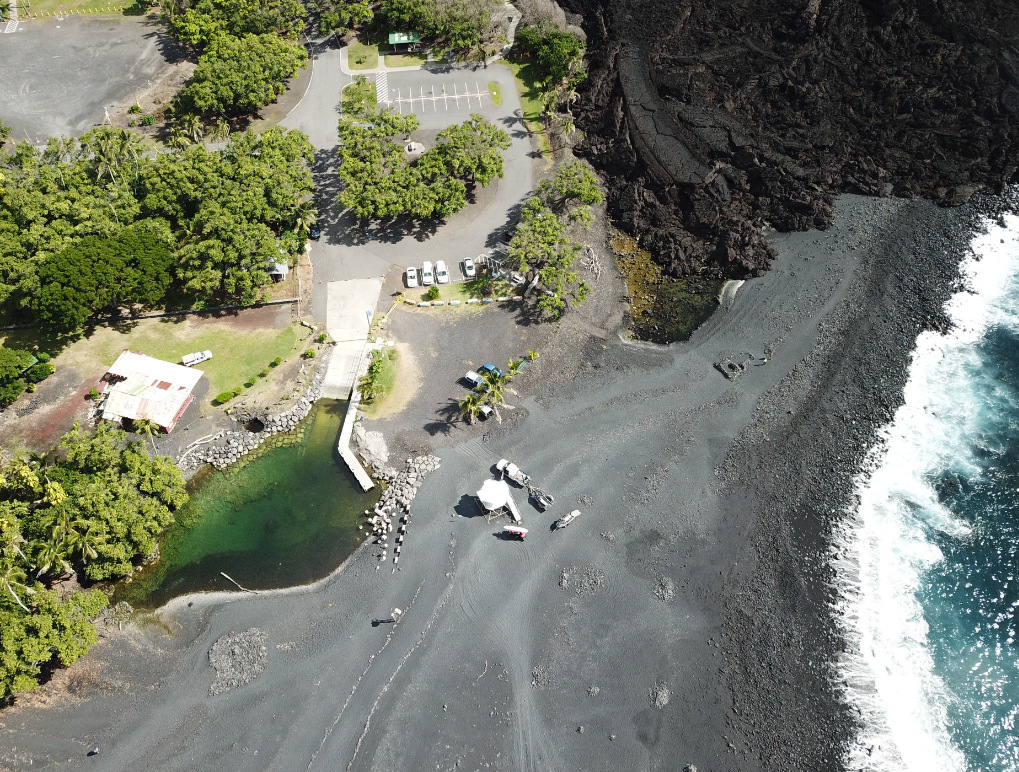 To view video please click on photo or view at this link: https://vimeo.com/334046825
(HONOLULU) – The DLNR Division of Boating and Ocean Recreation (DOBOR) will hold a virtual public meeting to discuss the Draft Environmental Assessment (DEA) for the Pohoiki Boat Ramp Dredging of Volcanic Debris project on Wednesday, May 10, from 5 p.m. – 7 p.m. Community participation is encouraged.
Date: May 10, 2023
Time: 5 p.m. – 7 p.m.
Location: Online Zoom Meeting
Zoom Link: https://bit.ly/3AY7R93
Meeting ID: 868 4295 3471; Passcode: 755470
The use of the Pohoiki Boat Ramp facility, which is owned and maintained by DOBOR, was disrupted by the Kīlauea volcano eruption of 2018. This negatively affected ocean rescue services, commercial fishing, food sustainability practices, and tour and recreational opportunities. The proposed project would restore navigational access by removing accumulated material from Pohoiki Bay through excavation and dredging.
The DEA can be viewed online, and hard copies are available at the Pāhoa, Mountain View, and Hilo Public Libraries.
Written comments on the DEA may be submitted to: [email protected] or [email protected] and are due May 23, 2023.
# # #
RESOURCES
(All images/video courtesy: DLNR)
HD Video – Pohoiki Ramp Engineering Assessment (June 10, 2019):
Photographs – New Life at Pohoiki (Nov. 15, 2019):
https://www.dropbox.com/sh/ooripy43nqbdu7b/AADAYKl_6u1-tYumGqdPUu55a?dl=0
Virtual Meeting flyer –
https://dlnr.hawaii.gov/wp-content/uploads/2023/05/Pohoiki-BR-Draft-EA_Public-Meeting-Flyer.pdf 
Draft Environmental Assessment (DEA):
https://files.hawaii.gov/dbedt/erp/Doc_Library/2023-04-23-HA-DEA-Pohoiki-Boat-Ramp-Dredging-of-Volcanic-Debris.pdf
Media Contact:
Ryan Aguilar
Communications Specialist
Hawai'i Dept. of Land and Natural Resources