JOSH GREEN, M.D.
GOVERNOR

DAWN CHANG
CHAIRPERSON
FOR IMMEDIATE RELEASE
August 19, 2023
SATURDAY UPDATE  
UPCOUNTRY COMPLEX FIRE – OLINDA SECTION, MAUI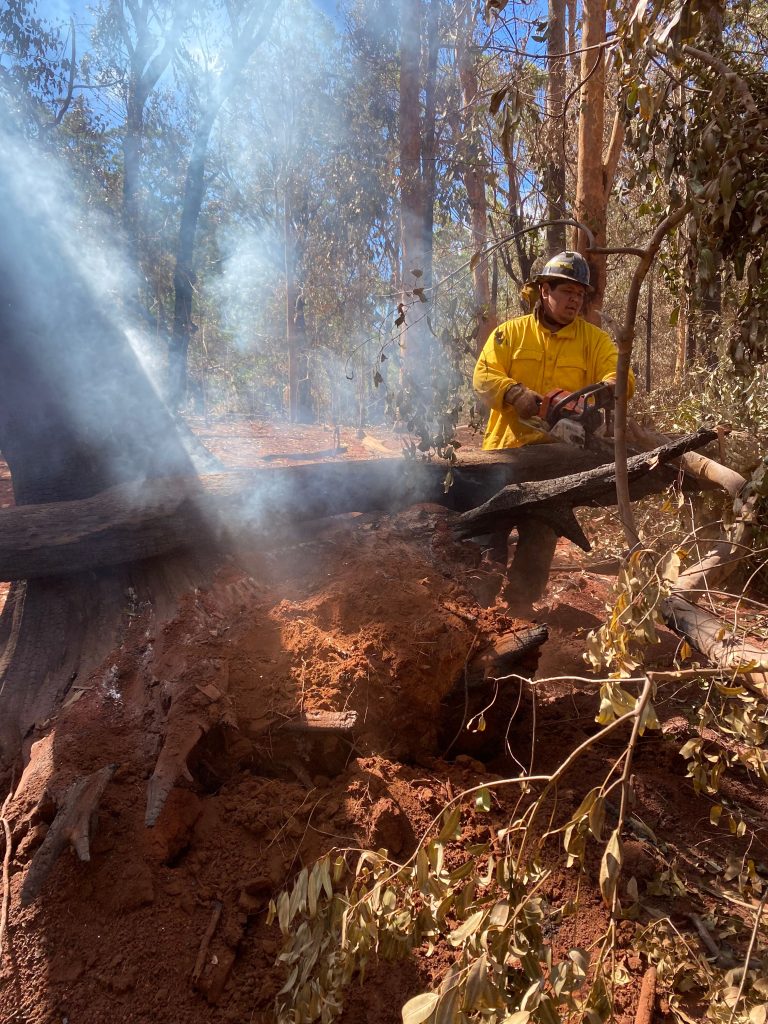 To view video please click on photo
(WAIHOU SPRINGS FOREST RESERVE, MAUI) – Firefighters with the DLNR Division of Forestry and Wildlife (DOFAW) report today that the Olinda Fire in upcountry Maui is now 85% contained.
The Olinda fire includes both forest reserve and adjacent private lands.  DOFAW is assisting joint fire-fighting efforts on this fire with the Maui Fire Department. Twenty-seven (27) firefighters, six engines, and other equipment and tenders are engaged in the effort. The perimeter is holding, and suppression is focusing on extinguishing scattered hotspots, mainly in the gulches of the area.
Under interagency agreements for cooperative response to wildfire, DOFAW has primary responsibilities for fires on lands under its jurisdiction. This includes Hawai'i forest reserves, natural area reserves, wildlife sanctuaries, and game management areas.  DOFAW firefighters provide assistance to county fire departments in other areas through mutual aid agreements.
# # #
RESOURCES 
(All images/video courtesy: Hawai'i DLNR)
HD video – Olinda Fire aerials (August 11, 2023):
Phone video – Helicopter water drop:
Photographs – Olinda Fire aerials (August 11, 2023):
https://www.dropbox.com/scl/fo/lzx8uxkl4m4y85oozraev/h?rlkey=kr39dd8vl61d8i2hi8h9w0vvf&dl=0
Media Contact: 
Dan Dennison
Senior Communications Manager
(808) 587-0396
[email protected]