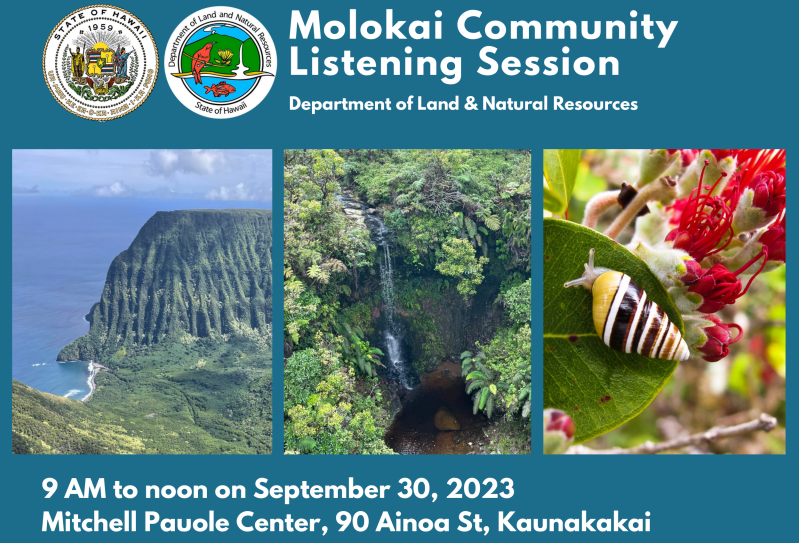 (click on image for flyer)
Please join us for a community informational meeting on Molokai. Chairperson Dawn Chang and First Deputy Laura Kaakua will be joined by staff from multiple divisions that work with the Molokai community.
Following a brief introduction from the Chairperson and short descriptions by division staff about their areas of work, we will have an open question-and-response session to learn more about your needs and hear your input.
We look forward to you joining us and sharing your mana'o so we can work together on caring for our natural, cultural, and historic resources.