JOSH GREEN, M.D.
GOVERNOR

DAWN CHANG
CHAIRPERSON
FOR IMMEDIATE RELEASE
October 3, 2023
WARNING SIGNS UP ON MAUI AFTER WOMAN ENCOUNTERS A SHARK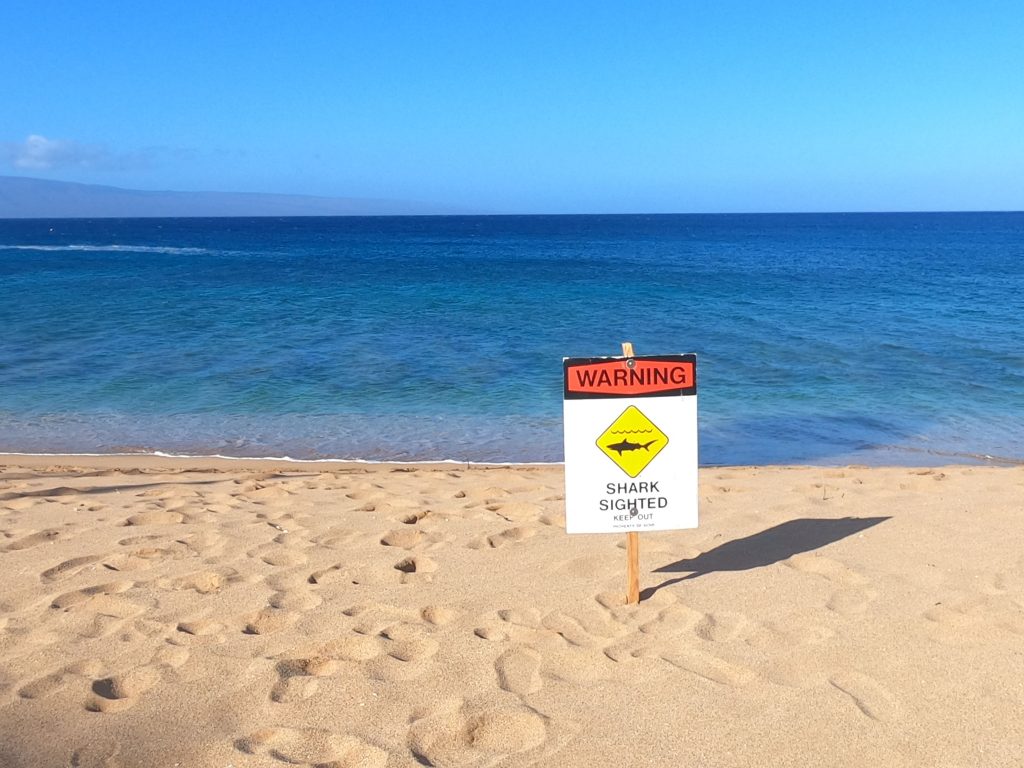 To view video please click on photo
(Kahului, Maui) – Shark warning signs are up from Ho'okipa to Baldwin Beach Park after a 45-year-old Haiku woman sustained minor scrapes in an apparent encounter with a shark at around 1:00 p.m. today.
Maui Fire Department Ocean Safety Division, Maui Police, and officers from the DLNR Division of Conservation and Resources Enforcement (DOCARE) worked together to place warning signs. Under established protocols, beaches one mile on either side of Tavares Bay where the incident occurred, are under warning until noon tomorrow. At that time if there are no signs of shark presence the signs will be removed, and people can go back into the water.
The woman reported to authorities that while she was surfing a shark she described as a 10-12-foot-long Galapagos shark bit her board and launched her into the air. She landed on the shark which then bit through her board leash. She was able to get back onto her board and swim to shore without further incident.
This happened in three to four feet of water, with limited clarity due to high surf. Lifeguards and DOCARE officers will survey the area in the morning.
# # #
RESOURCES
(All images and video courtesy: DLNR)
HD video – What Happens After a Shark Incident:
https://vimeo.com/504580790?share=copy
Photographs – DLNR response to Maui shark incident (Jan. 22, 2021):
https://www.dropbox.com/scl/fo/qo60nvpd44qimpkoxdl8j/h?rlkey=5mj8qh1s9elysgah9ijpski3s&dl=0
Media Contact: 
Dan Dennison
Communications Director
(808) 587-0396
[email protected]