JOSH GREEN, M.D.
GOVERNOR

DAWN CHANG
CHAIRPERSON
FOR IMMEDIATE RELEASE
Oct. 26, 2023
STATE LAND BOARD TO CONSIDER LĀHAINĀ WILDFIRE DEBRIS DISPOSITION SITE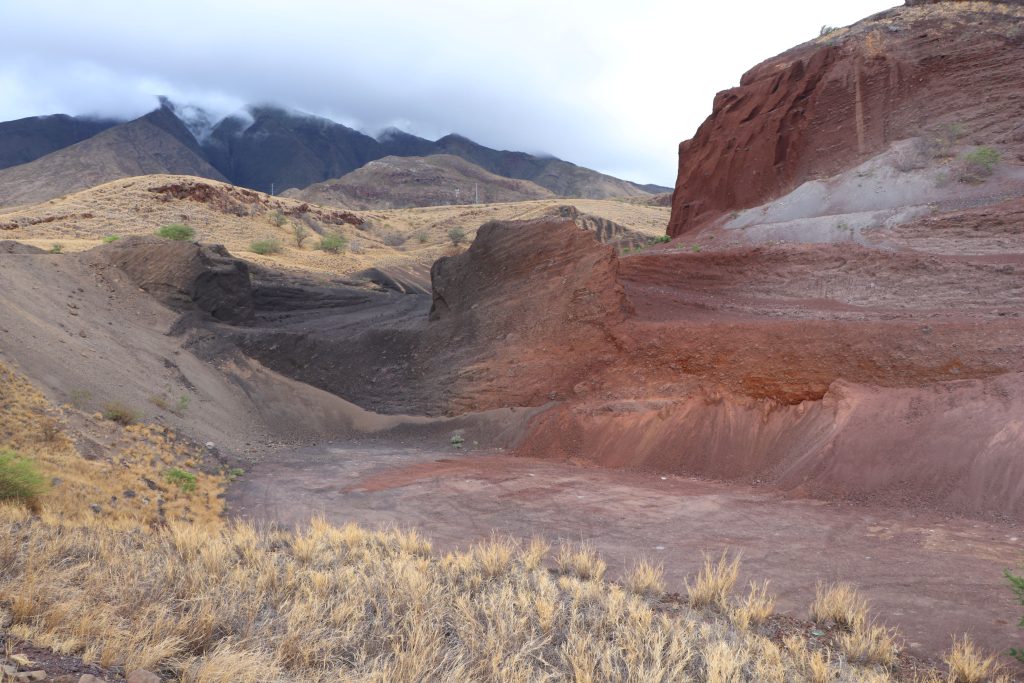 To view video please click on photo
(HONOLULU) On Friday, the Board of Land and Natural Resources (BLNR) will consider a request from Maui County to utilize land currently under DLNR's jurisdiction as a final disposition site for disposal of fire debris from the August 8 wildfires.
The County of Maui's current landfill in central Maui is 25 miles away from Lāhainā. The site suggested from the Solid Waste Division of the Maui County Department of Environmental Management, next to the closed Olowalu Landfill, is within five miles of the impact zone.
The DLNR Land Division currently controls the 19.4-acre property which is a former cinder quarry. The division's submittal to the BLNR proposes excavation and grading of the site to develop floor and slope grades suitable for the installation of a proposed liner system.
The BLNR submittal states, "Development of the Lāhainā Wildfire Final Disposition Project site at Olowalu for wildfire debris and ancillary purposes is the most practical option for disposal of debris from West Maui.  It will not only protect the environment through a prescriptively lined disposal area, but also protects human health during the recovery through reduced traffic incidents and minimum public exposure to debris versus the central Maui landfill."
During a tour of the site on Monday, DLNR Maui Land Agent Daniel Ornellas echoed the county's concerns about using the central Maui landfill. "You'd be running large dual-axle dump trucks along the pali, right through Kahului and up into ʻŌmaʻopio. Regarding distance, the Olowalu proposed disposal site is a game changer."
The BLNR will be asked to approve an immediate right-of-entry (ROE) permit to the county, which would expire after one year, or after execution of a set-aside of government lands by a Governor's Executive Order, whichever happens first. The chair of the land board would be authorized to continue ROE for additional one-year periods, if necessary.
The board is also being asked to approve and recommend to the Governor the issuance of an executive order setting aside the land to the County of Maui.
Ornellas said a design report produced by a consultant calls for the reshaping of the existing grade in the pit to accept a base layer of drain rock, which would then be covered by an 80-millimeter liner. "That liner would help prevent any percolation or leaching into groundwater and areas underneath the cinder pit."
Maui Mayor Richard Bissen asked Governor Josh Green in a Sept. 20 letter to approve the set-aside, along with a request that the Governor's Emergency Proclamation be extended to include development of the Olowalu facilities.
# # #
RESOURCES
(All images/video courtesy: DLNR)
HD video – Proposed Olowalu fire debris disposal site (Oct. 23, 2023):
https://vimeo.com/877974839
Photographs – Proposed Olowalu fire debris disposal site (Oct. 23, 2023):
https://www.dropbox.com/scl/fo/p78stvkp5ophf0oyysspp/h?rlkey=vbmo4buhx9gs4501oz8hyjvy2&dl=0
Media Contact: 
Dan Dennison
Communications Director
(808) 587-0396
[email protected]