JOSH GREEN, M.D.
GOVERNOR

DAWN CHANG
CHAIRPERSON
FOR IMMEDIATE RELEASE
Nov. 7, 2023
COMMUNITY MEETING TO DISCUSS DRAFT ENVIRONMENTAL ASSESSMENT FOR NORTH KAWAIHAE SMALL BOAT HARBOR IMPROVEMENTS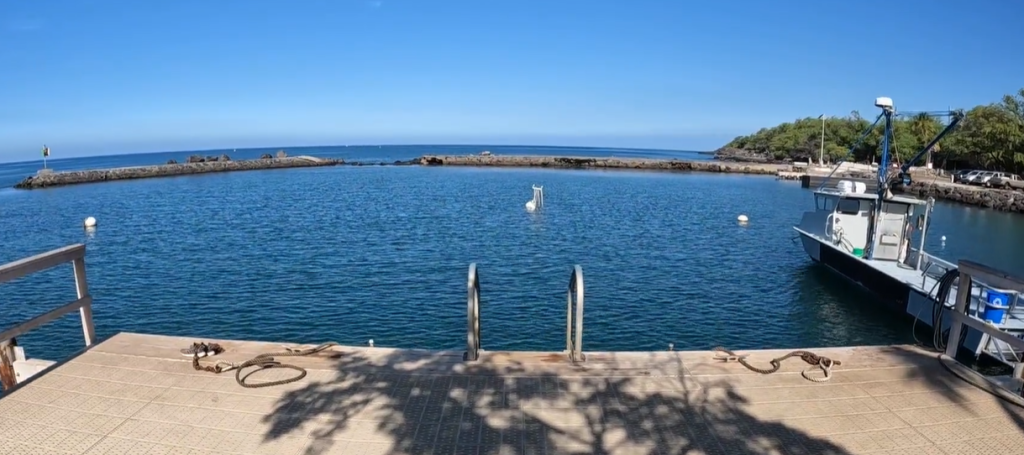 Click on photo to view video
(HONOLULU) – The DLNR Division of Boating and Ocean Recreation (DOBOR) is hosting a public meeting on Monday, November 13 to discuss the draft Environmental Assessment (EA) for the North Kawaihae Small Boat Harbor improvements project on Hawaiʻi Island.
The proposed improvements are designed to repair and strengthen the compromised breakwater that has been damaged from repeated wave action. The modified breakwater will be developed to withstand larger wave forces and reduce wave intrusion into the harbor, minimizing damage to harbor structures and vessels that use the facility. Additionally, plans are to extend the breakwater landward to prevent sand from accumulating in the boat ramp during high wave conditions.
Meeting details:
Monday, Nov. 13 at 4:00 p.m.
Tutu's House Wellness Center
64-1032 Mamalahoa Hwy. #305
Kamuela
The proposed action is intended to increase usability of the harbor and improve safety conditions for all harbor users. Community involvement in the process and participation at the meeting is encouraged.
# # #
RESOURCES
HD Video – North Kawaihae Small Boat Harbor (Oct. 21, 2022):
Photographs – North Kawaihae SBH Breakwater Improvements (Jan. 2020-Oct. 2022):
https://www.dropbox.com/scl/fo/o3xdh6ksp1yc6fnodmrwh/h?rlkey=dw4zyrd8ohgyow0w8jjwwx5p5&dl=0
Draft EA for North Kawaihae Small Boat Harbor Breakwater Improvements: https://files.hawaii.gov/dbedt/erp/Doc_Library/2023-10-23-HA-DEA-North-Kawaihae-Small-Boat-Harbor-Breakwater-Improvements.pdf
For all meeting questions, please contact:
Berna Senelly, Oceanit Laboratories, Inc.
(817) 422-1372
Media Contact:
Ryan Aguilar
Communications Specialist
Hawai'i Dept. of Land and Natural Resources