Home
»
Hawai'i Coral Restoration Nursery
Hawai'i Coral Restoration Nursery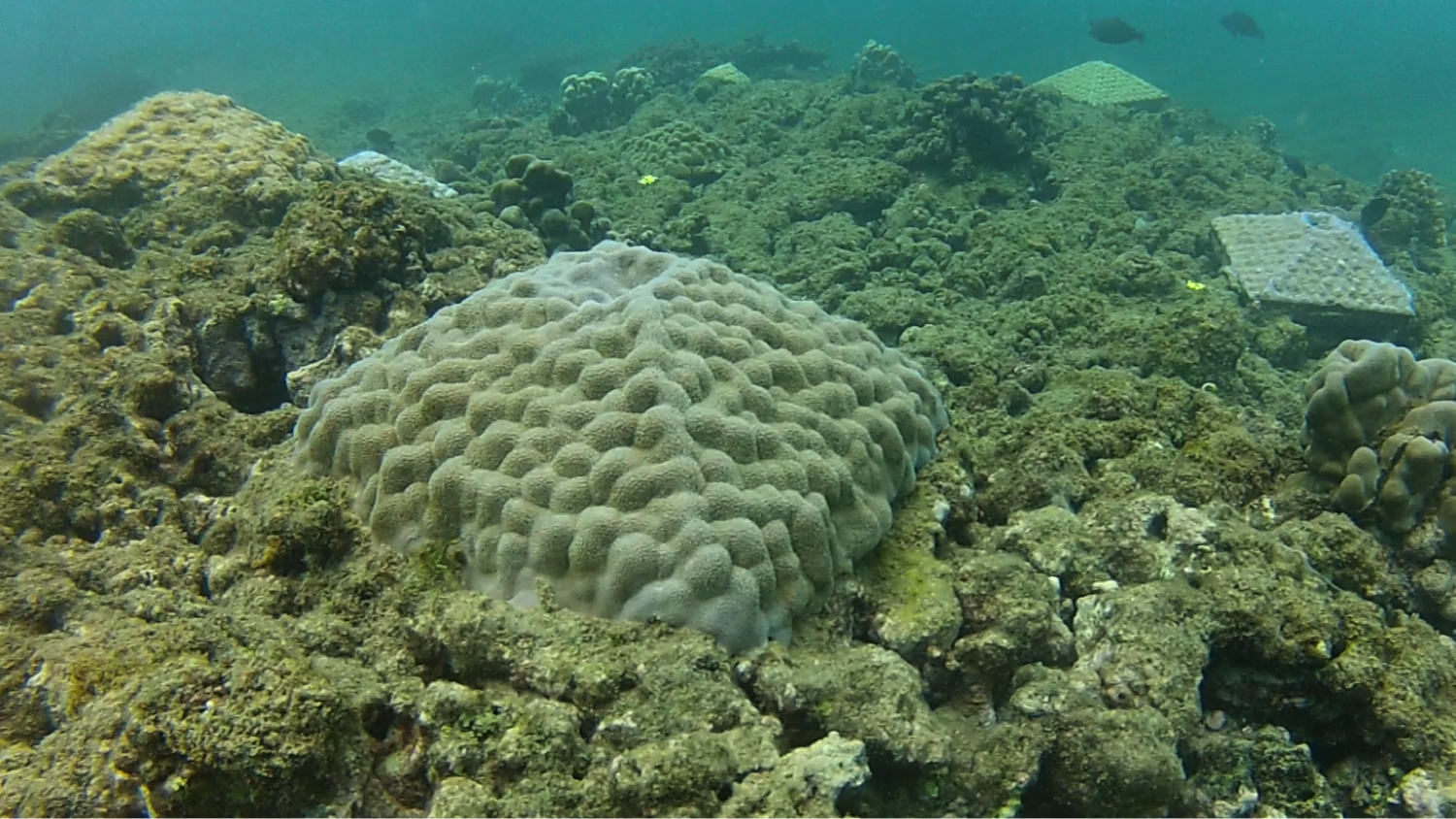 Hawai'i Coral Restoration Nursery
The Hawaiʻi Coral Restoration Nursery (HCRN) actively restores damaged Hawaiian reefs through both mitigation projects and active reef enhancement within Hawaiʻi Marine Managed Areas.  And, to ensure the biodiversity of Hawaiian reefs for generations to come, the HCRN houses part of the Hawaiian Coral Ark, a multi-agency effort started at the HCRN, preserves a live repository of rare, uncommon, and endemic Hawaiian coral species. The HCRN works in close partnership with various State, Federal, non-profit, and private organizations throughout Hawaiʻi.
Restoration in Hawaiian waters presents unique challenges. The slow average growth rate of Hawaiian corals (1-2 cm/year), coupled with one of the highest rates of endemism of any ecosystem worldwide demands a high level of care and treatment for these organisms. For these reasons and in compliance with laws governing the use of Hawaiian corals as a natural resource, the HCRN adheres to protocols it has developed over years of experience studying, growing, and restoring Hawaiian reefs.
Coral Restoration
Nursery Process
Collecting Corals
Quarantine
Fast-Growing Corals
Acclimating Corals
Outplanting Corals
Monitoring
Hawaiian Coral Ark
The Hawaiian Coral Ark is a collection of coral colonies that represent a mixture of rare, uncommon, and endemic Hawaiian coral species. Coral species naturally exist at differing levels of rarity, and the rarer species are more vulnerable to potential impacts to their populations. Approximately 22% of the coral species in Hawaiʻi are endemic, meaning that they only exist within the Hawaiian Islands. With no replacement pool outside of Hawaiʻi, it is imperative a system is set up to protect endemic species. By holding living specimens of these coral species, the Hawaiian Coral Ark provides insurance against catastrophic events and local-scale extinctions. The HCRN is regularly collecting additional species and actively works in concert with the Maui Ocean Center to maintain and expand this ark.
Corals in the Ark
| | |
| --- | --- |
| Acroporidae:  | Acropora sp., Anacropora sp., Montipora dilatata*, Montipora flabellata*, Montipora patula*, Montipora studeri |
| Agariciidae: | Gardineroseris planulata, Leptoseris foliosa, Leptoseris hawaiiensis, Leptoseris incrustans, Leptoseris mycetoseroides, Leptoseris papyracea, Leptoseris scabra,e Leptoseris tubulifera, Pavona maldivensis |
| Dendrophylliidae: | Cladopsammia eguchii, Tubastraea coccinea, Tubastraea diaphana, Rhizopsammia verrilli |
| Faviidae: | Cyphastrea agassizi, Cyphastrea ocellina, Leptastrea bewickensis, Leptastrea transversa, Leptastrea pruinosa |
| Fungiidae: | Cycloseris sp., Cycloseris vaughani, Diaseris fragilis, Diaseris distora, Fungia granulosa, Lobactis scutaria (Fungia scutaria) |
| Pocilloporidae: | Pocillopora ligulata, Pocillopora molokensis* |
| Poritidae: | Porites cf. annae*, Porites compressa*, Porites duerdeni*, Porites evermanni*, Porites hawaiiensis*, Porites lichen, Porites montiuclosa, Porites rus, Porites solida |
| Siderastreidae: | Coscinaraea wellsi, Psammocora explanulata, Psammocora nierstraszi, Psammocora profundacella, Psammocora stellata, Psammocora verrilli* |
| Soft Corals: | Sarcothelia edmondsoni (Anthelia edmondsoni), Sinularia molokensis |
*Asterisks denote endemic species.

Voice of the Sea
Voice of the Sea Season 7 Episode 2: Coral Restoration Nursery
Voice of the Sea is a Hawai'i Sea Grant program that highlights research, science, and cultural practices throughout Hawai'i and the Pacific. In this Episode, watch Coral Nursery staff explain the importance of conducting coral restoration in Hawai'i.
Frequently Asked Questions
What makes Hawaiian corals unique?
Hawaiian corals are unique for a number of reasons, and these impart special needs for maintenance and growth in a restoration setting. The most consequential reasons are a generally slow growth rate, low levels of biodiversity, a unique dominant growth form, and the highest level of endemism found in a reef ecosystem on the planet.
Hawaiian corals grow incredibly slowly in the wild at a growth rate of 1-2 cm per year. For example, Acropora cervicornis, a fast-growing Caribbean branching coral and likely the most commonly used species in coral restoration in the Atlantic, grows upwards of 10 cm per year. On the Great Barrier Reef, where coral restoration is being closely studied, corals can commonly grow upwards of 20 cm per year. Due to the slow growth rate in Hawaiʻi, nursery staff must be innovative when coming up with ways to fast-grow Hawaiian corals.
The biodiversity in Hawaiian reefs is low when compared to other large reef ecosystems. There are only around 60 species of Hawaiian corals in the Main Hawaiian Islands, and these occur at differing levels of rarity. For this reason, the nursery focuses efforts on maintaining these levels of diversity.
Most of the common Hawaiian coral species are massive-form corals, growing colonies that look like large lumpy boulders. Other reefs of the world are dominated by branching corals and other growth forms. To preserve the ecosystem functions of massive corals, our team has specially-designed coral modules to mimic natural structures while minimizing potential damage from waves and sediment.
Lastly, Hawaiian coral reef systems sustain high rates of endemism, meaning many coral species found in the Hawaiian Islands found nowhere else in the world. Approximately 22% of coral species found in Hawaiʻi are only found in the archipelago, intensifying the need to protect these species. As there is no replacement pool for these species, the State of Hawaiʻi must take a precautionary approach in their management decisions for endemic Hawaiian corals. 
Why does the State of Hawaiʻi need a coral nursery?
Despite corals being a protected resource in the State of Hawaiʻi, until the HCRN was created, there was little mitigation conducted for direct impacts to the State's corals. Due to multiple human impact events causing damage to surrounding reef ecosystems, such as the M/V Cape Flattery grounding in 2005 and the USS Port Royal grounding in 2009, the state created the HCRN as a method of mitigating these damages.
Why is the HCRN a land-based nursery?
As commonly seen in coral restoration, in-water nurseries can be very effective for fast-growing coral species; however, an in-situ nursery has been shown by HCRN nursery staff to not be an effective method of restoring slow-growing Hawaiian species. Therefore, the HCRN was created as an ex-situ or land-based nursery. The HCRN aquarium systems allow for the fastest growth rate possible, minimizing the time between direct human impact and subsequent mitigation at damaged restoration sites. Using the fast-growth protocol, the HCRN produces large coral colonies for outplanting in little under a year, considerably faster than shown by in-water trials with Hawaiian species.
Where is the HCRN located?
The Coral Restoration Nursery is a biosecure facility located at DAR's Ānuenue Fisheries Research Center (AFRC) on Sand Island, O'ahu