DEPARTMENT OF LAND AND NATURAL RESOURCES
News Release
DAVID Y. IGE
GOVERNOR

SUZANNE D. CASE 
CHAIRPERSON
For Immediate News Release August 26, 2018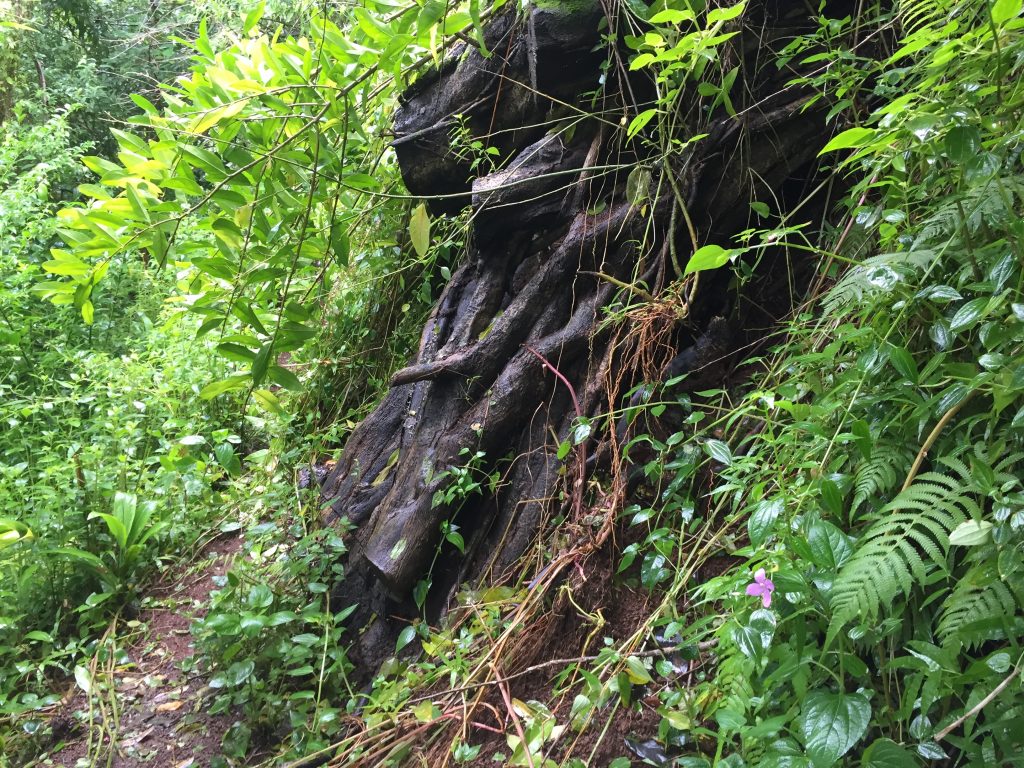 MOST FOREST LANDS AND STATE PARKS REOPEN ACROSS HAWAI'I
Users Urged to Exercise Caution as Hazards May Still Exist
(Honolulu) – Most lands under the jurisdiction of the DLNR Division of Forestry and Wildlife (DOFAW) have reopened to public use following the threat of Hurricane/Tropical Storm Lane.
Early last week, in the interest of public safety, DOFAW and the DLNR Division of State Parks closed all lands under their jurisdictions. DOFAW Administrator David Smith said, "Assessments of conditions and any repairs needed will be ongoing over the next several days and that while areas may be opened, people are advised to use caution due to storm impacts and hazards that may be present, including but not limited to downed trees, erosion, flooding, strong currents, and hazardous road and trail conditions." DOFAW and State Parks staff conducted initial damage and hazard assessments on Saturday. It may take a few days for all closed signs to be removed.
On Hawai'i island all DOFAW properties except Keanakolu cabins, Ainapo cabin, Waimanu trail and campsites are reopening.
On Kaua'i all DOFAW lands reopened on Monday August 27, 2018. Also on Kaua'i, Ha'ena State Park and Nāpali Coast State Wilderness Park remained closed because of flood damage in April.
On Maui, Iao Valley State Monument and Waianapanapa State Park also reopened on Monday August 27, 2018.
While Lane had little impact on O'ahu, a small landslide on the Moleka Trail on the upper east edge of the Makiki Valley shows one of the obstacles or dangers forest users may continue to encounter.  DLNR Chair Suzanne Case remarked, "While it appears that forest lands and state parks across the state escaped serious damage from the storm, I want to echo what David Smith said.  Closures for certain areas or features may continue over the next few days, until staff can fully complete assessments and effect any repairs or mitigation that may be needed.  We appreciate everyone's continued kokua in staying away from closed areas for their own safety as well as the well-being of work crews who may be doing repair and maintenance work."
Hikers can help report any damage or hazards they may spot by using the trail report form found at the bottom of each trail description on the Na Ala Hele website listed below.
Damage and hazards on any lands under DLNR jurisdiction can also be reported via the department's Facebook page. Specific trail, parks, camping areas and forest land closures are listed on the following official State websites:
Na Ala Hele Trails and Access System:
https://hawaiitrails.hawaii.gov/trails/
Division of Forestry and Wildlife:
https://dlnr.hawaii.gov/dofaw/
Division of State Parks:
# # #
Media Contact:
Dan Dennison
Senior Communications Manager
Hawaii Dept. of Land & Natural Resources
Communications Office
(808) 587-0396 (Communications Office)
(808) 587-0407 (Direct Line)