DEPARTMENT OF LAND AND NATURAL RESOURCES
News Release
DAVID Y. IGE
GOVERNOR

SUZANNE D. CASE 
CHAIRPERSON
For Immediate News Release: January 16, 2019
SPERM WHALE CARCASS MOVES BACK TOWARD LAND
Snorkelers & Divers Urged to Stay Away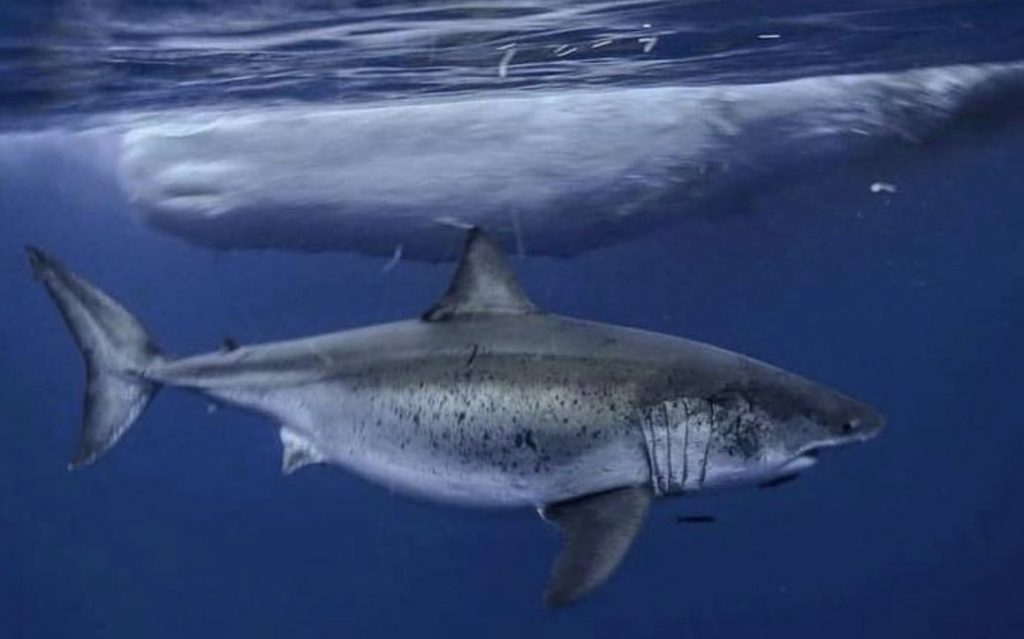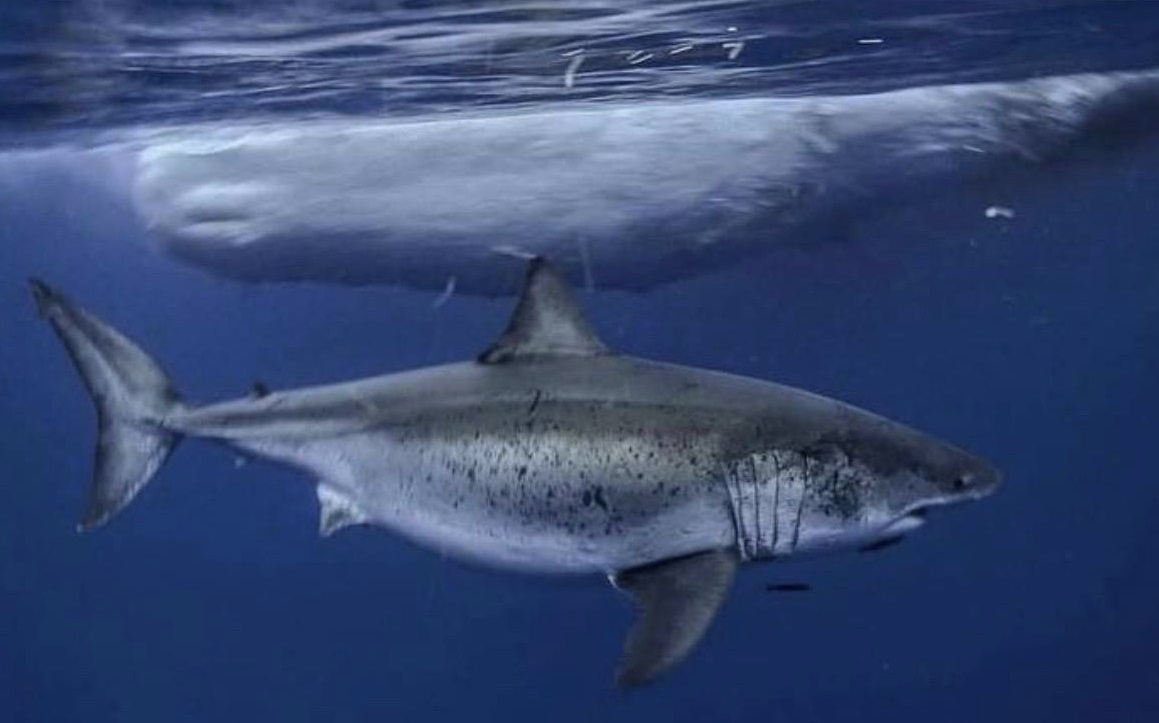 (Honolulu) – The decomposing carcass of a sperm whale, at last report, has moved to a location about eight miles south of Pearl Harbor.  This despite it being towed 15-miles off shore after it landed last week on the reef adjacent to the Sand Island Recreation Area.
A photo, making the rounds yesterday, shows a great white shark swimming around the carcass.  Tiger sharks have been spotted, almost continuously, feeding on the whale.  DLNR Division of Conservation and Resources Enforcement (DOCARE) Chief Jason Redulla said, "We're asking people to stay out of the water around this carcass.  We don't want anyone to get hurt if a shark swimming around the carcass mistakes them as food. Understandably, some people want to get into the water either out of fascination or to get photographs, but it is truly dangerous to be around this carcass with so much shark activity."
There are reports that people are even climbing on top of the whale and removing its teeth. Taking of a marine mammal's remains may be against both state and federal laws.
Experts tracking the movement of the carcass note that it is currently headed off-shore, but southwesterly winds predicted over the next few days, could once again push it closer to shore or even back onto land.
# # #
Media Contact:
Dan Dennison
Senior Communications Manager
Hawaii Dept. of Land & Natural Resources
Communications Office
(808) 587-0396 (Communications Office)
(808) 587-0407 (Direct Line)