JOSH GREEN, M.D.
GOVERNOR

DAWN CHANG
CHAIRPERSON
FOR IMMEDIATE RELEASE
September 8, 2023
GRANTS AVAILABLE FOR URBAN AND COMMUNITY FOREST PROJECTS
Kaulunani Urban & Community Forestry Program welcomes grant proposals between $30,000-$300,000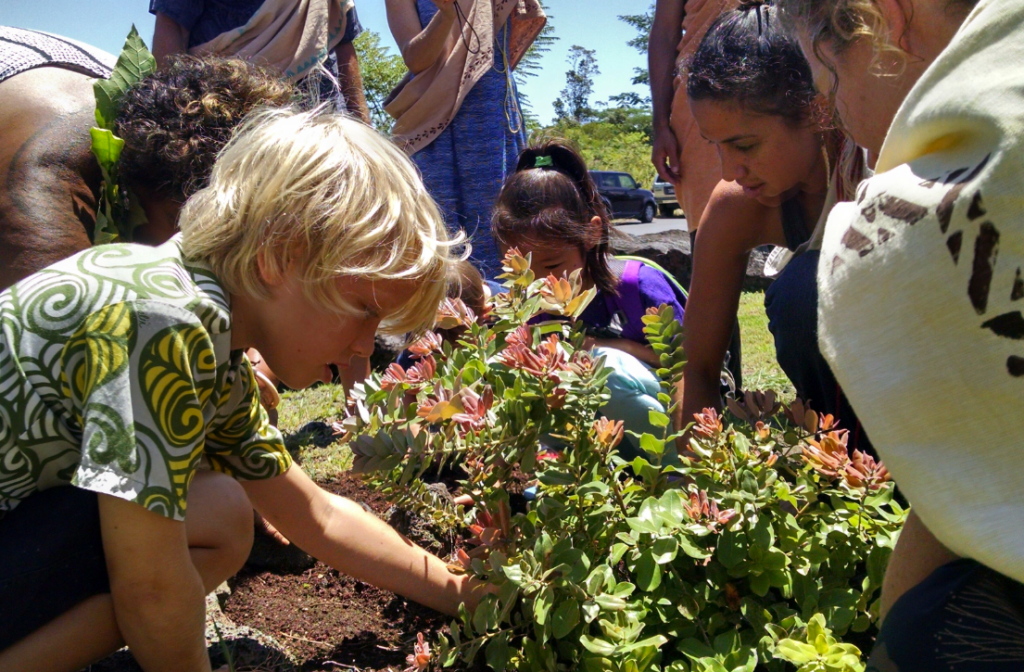 (HONOLULU) – Organizations across Hawai'i are encouraged to apply for grants to protect and enhance our urban and community trees and forests. The funding source is the Inflation Reduction Act (IRA), and grants are made available from the US Forest Service through Kaulunani, the state's Urban and Community Forestry Program which is part of the DLNR Division of Forestry and Wildlife (DOFAW). Eligible applicants include community groups, schools, and municipal and state government agencies. For-profit organizations and federal entities are not eligible. Examples of eligible projects could include tree planting and tree care projects, developing technological tools for urban and community forestry or supporting professional development, education, and public outreach for urban and community forestry.
"Urban and community forests are critical for supporting socio-ecological health and resilience within the context of a changing climate. We need the right trees in the right places with the right care, so our communities can thrive. The IRA grant funding aims to increase financial and technical capacity for groups to start or extend the impact of projects that deliver mutual benefits to communities of trees and people" notes Dr. Heather McMillen, Hawai'i's Urban Forester and Kaulunani Program Coordinator.
Applications are invited from across Hawaiʻi for project support between $30,000 and $300,000.  Projects may be up to three years. The total amount available for this opportunity is $1,200,000. Applicants must demonstrate the principles of equity, access, and environmental justice in project partnerships. Project work must be completed in a priority area as shown on Hawaiʻi's Tree Canopy Viewer.
For more information about the IRA Grants, join the webinar (with Q&A) on Tuesday, September 12 between 12:00 p.m. and 1:00 p.m. on Zoom (register at the Kaulunani Grant Program webpage). For those unable to attend, a recording of the webinar will be posted on the Kaulunani Grant Program webpage within a week of the live session. For any other questions, please contact Koki Atcheson at [email protected].
# # #
RESOURCES
(All images courtesy: DLNR)
https://www.dropbox.com/sh/w50pw7tkctbh6vv/AABJz3Tx_cZ_GaXyJkLL2yfva?dl=0
Kaulunani Grant Program Webpage: https://dlnr.hawaii.gov/forestry/lap/kaulunani/grants/
Media Contact:
AJ McWhorter
Communications Specialist
Hawai'i Department of Land and Natural Resources
[email protected]