JOSH GREEN, M.D.
GOVERNOR

DAWN CHANG
CHAIRPERSON
FOR IMMEDIATE RELEASE
September 22, 2023
CAMPSITES AT PEACOCK FLATS AND KUAOKALĀ TRAIL TO BE CLOSED DURING MĀKAHA BRIDGE CLOSURE REPAIRS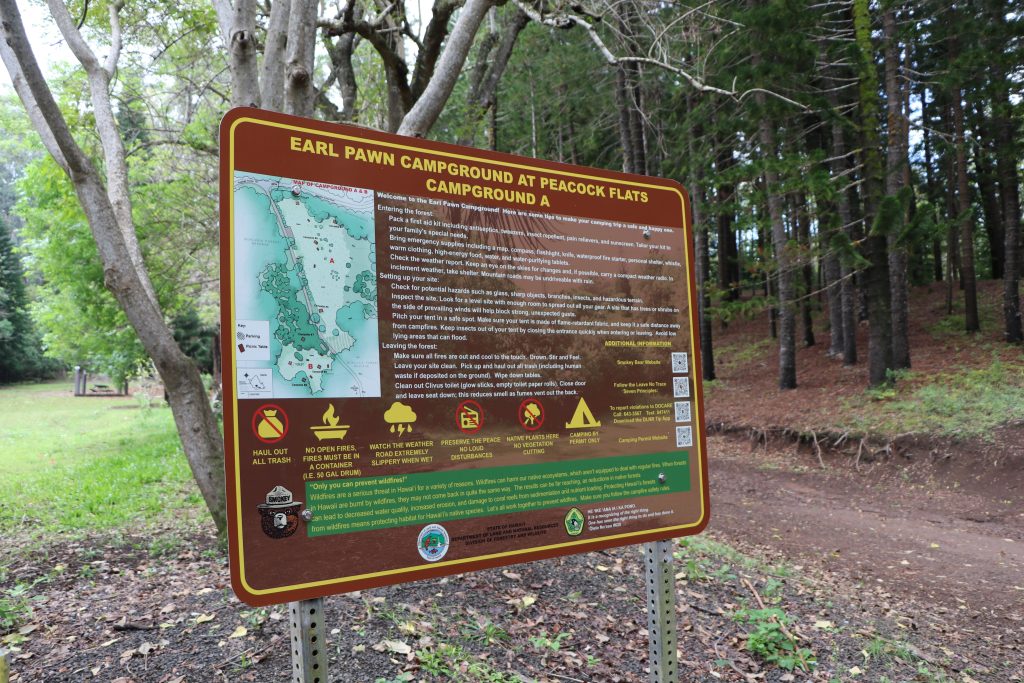 To view video please click on photo
(HONOLULU) –The upcoming State of Hawai'i Department of Transportation (HDOT) repair work on the Mākaha Bridge will close part of Farrington Highway from Friday, September 29 through Sunday October 1. Farrington Highway will be fully closed between Kili Drive and Makau Street during the Phase 2 Closure. No through traffic will be allowed during these times.
During this time vehicular access to the Kuaokalā Forest Reserve, Mokulē'ia Forest Reserve and Kuaokalā Game Management Area, managed by the Department of Land and Natural Resources (DLNR) Division of Forestry and Wildlife (DOFAW), will be affected. The forest reserves, game management area and all trails will remain open and accessible from the Mokulēʻia side only, via foot and bike.
Camping permits will not be issued for the Earl Pawn Campground A, Earl Pawn Campground B, or the Kuaokalā Trail during this time.
Nā Ala Hele has currently suspended the Day Use Permit System during the Farrington Bridge Closure.
**NEW UPDATE**
Note: The project will also close off access to the Mākua-Keawaʻula section of Kaʻena Point State Park, 8pm Fri Sept 29 – 8pm Sun Oct 1. The park will be CLOSED during this time, as no through traffic past Kili Drive will be available.
For more information on the upcoming HDOT project: https://hidot.hawaii.gov/highways/makaha-bridge-replacement-project-no-3-and-no-3a/
# # #
RESOURCES
(All images/video courtesy: DLNR)
HD video – Peacock Flats- Mokulē'ia Forest Reserve, Oahu, Jan. 20, 2023:
Photographs – Peacock Flats Campground-Mokulē'ia Forest Reserve, Jan. 20, 2023:
https://www.dropbox.com/scl/fo/au5uiyzdw4txp9n1swfmq/h?rlkey=ojz7v2xmvw3fu79jlgmgsa9yy&dl=0
For information of Peacock Flats campsite, A:
https://camping.ehawaii.gov/camping/all,details,31716.html
For information on Peacock Flats campsite, B:
https://camping.ehawaii.gov/camping/all,details,31707.html
For information on Kuaokalā Trail:
https://camping.ehawaii.gov/camping/all,details,31708.html
The Nā Ala Hele Trails and Access program website:
https://hawaiitrails.ehawaii.gov/trails/#/
Media Contact:
AJ McWhorter
Communications Specialist
Hawai'i Department of Land and Natural Resources
[email protected]