JOSH GREEN, M.D.
GOVERNOR

DAWN CHANG
CHAIRPERSON
FOR IMMEDIATE RELEASE
Oct. 10, 2023
DOCARE OFFICERS CREDITED WITH SAVING WOMAN'S LIFE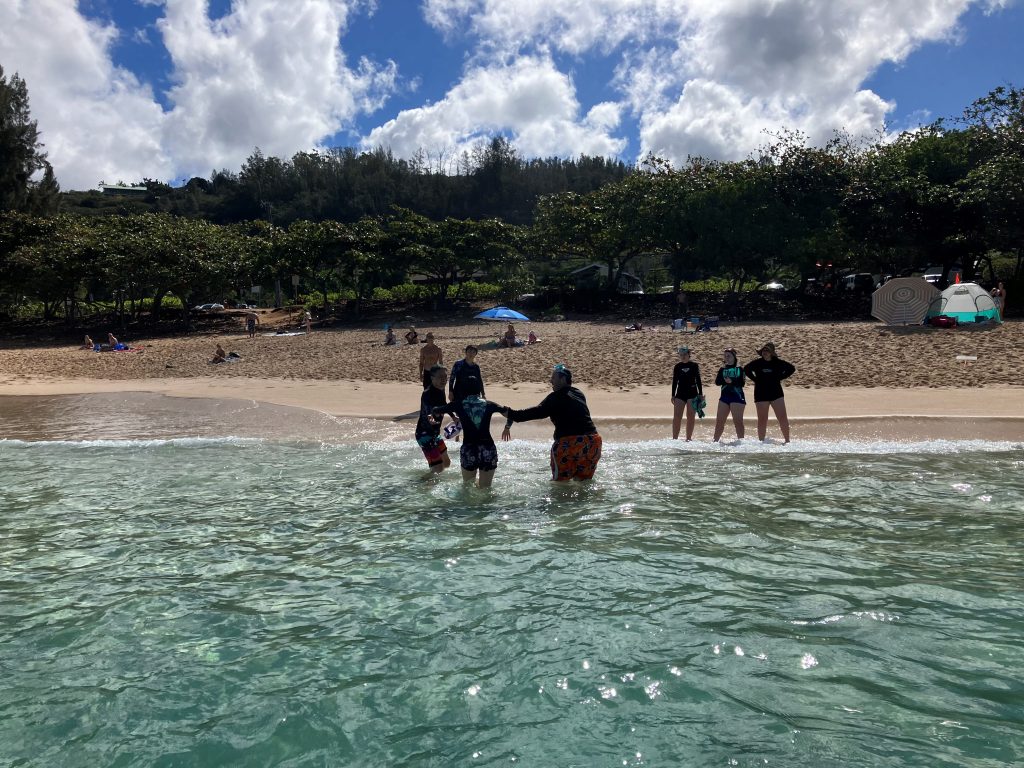 (HONOLULU) – A pair of DLNR Division of Conservation and Resources Enforcement (DOCARE) officers, on marine patrol, came to the aid of a visitor Sunday morning and are credited with saving her life.
Officer Lokene Fao was on a personal watercraft (PWC) at around 9:40 a.m. in the Three Tables area of Pūpūkea on O'ahu's North Shore when he noticed someone on the beach waving their arms to get his attention.
"I made contact with a man who did not speak English but had indicated to bystanders his daughter went missing while snorkeling. Using hand gestures, the father pointed toward rocks about 50 yards offshore," Fao wrote in his incident report.
He was joined by DOCARE Officer Brandon Martin, also on a PWC, and the pair began a search pattern. After about 10 minutes Martin located the exhausted 20-year-old woman; a Chinese visitor. Officers say she was struggling to keep her head above  water. "She could barely swim and was pulled onto the rescue sled behind the PWC and taken to shore," Fao added.
Good Samaritans on the beach came into the water and assisted the girl back to shore to reunite with her parents. She did not require any medical treatment.
DOCARE Chief Jason Redulla said, "Our officers have a wide range of duties and responsibilities, including public safety. We're happy our officers were in the area when this happened, as the outcome could have been tragic without their presence."
# # #
Media Contact: 
Dan Dennison
Communications Director
(808) 587-0396
[email protected]