JOSH GREEN, M.D.
GOVERNOR

DAWN CHANG
CHAIRPERSON
FOR IMMEDIATE RELEASE
Oct. 19, 2023
MARCONI POINT LANDOWNERS NOTIFIED OF ALLEGED CONSERVATION DISTRICT VIOLATIONS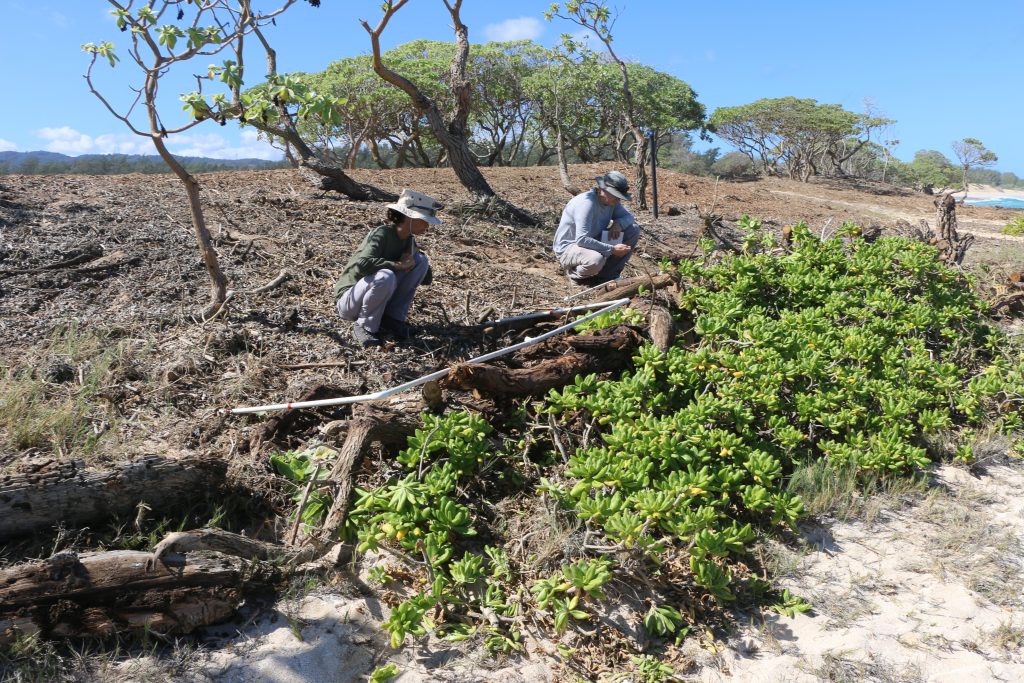 To view video please click on photo
(HONOLULU) – The DLNR Office of Conservation and Coastal Lands (OCCL) is notifying 15 landowners in the Marconi Point area of Kahuku on O'ahu's north shore, of potential violations involving unauthorized clearing of land, tree removal, and spreading of mulch in a state Conservation District.
On Tuesday and Wednesday, OCCL staff, an officer from the DLNR Division of Conservation and Resources Enforcement (DOCARE), and staff from the DLNR Division of Forestry and Wildlife (DOFAW) conducted site inspections which revealed shoreline habitats have been impacted by land clearing and tree removal.
Hawai'i Administrative Rules (HAR) require that any alterations in conservation districts have a permit or approval from DLNR or from the Board of Land and Natural Resources (BLNR).
Under state statute, landowners could be fined as much as $15,000 for each violation. If activity does not cease immediately, willful violations can incur additional fines of up to $15,000 per day for each day the violation continues.
DOFAW  is concerned that habitat for the endangered yellow face bee and native seabirds has been negatively impacted, so state officials are investigating potential violations of laws that protect endangered and threatened species. The yellow face bee habitat at Marconi Point has been described as among the most robust on O'ahu.
Spreading of mulch is prohibited because it's a breeding medium for the invasive Coconut Rhinoceros Beetle which is infesting and killing native palm trees.
The violations will be taken up by the BLNR as soon as possible and the landowners have 30 days in which to propose potential mitigative actions for consideration.
DLNR Chair Dawn Chang said, "Any activity which alters conservation districts without a permit, especially habitat for endangered species, will be dealt with firmly and to the fullest extent of the law. Our mission is to protect and preserve these unique cultural and natural resources."
# # #
RESOURCES 
(All images/video courtesy: DLNR)
HD video – Marconi Point site surveys (Oct. 17-18, 2023):
(Includes sound from Cynthia King, state entomologist with DOFAW)
Photographs – Marconi Point site surveys (Oct. 17-18, 2023):
https://www.dropbox.com/sh/4svu8qdwny3zxtt/AAD9BJQhJ-orYEuxDE8zMgi2a?dl=0 
Marconi Point Notice of Alleged Violations:
Media Contact: 
Dan Dennison
Communications Director
(808) 587-0396
[email protected]