JOSH GREEN, M.D.
GOVERNOR

DAWN CHANG
CHAIRPERSON
FOR IMMEDIATE RELEASE
Oct. 20, 2023
INFORMATIONAL MEETING NEXT MONTH ON RECOVERY AND OPERATIONAL UPDATES REGARDING LĀHAINĀ HARBOR AND MĀLA WHARF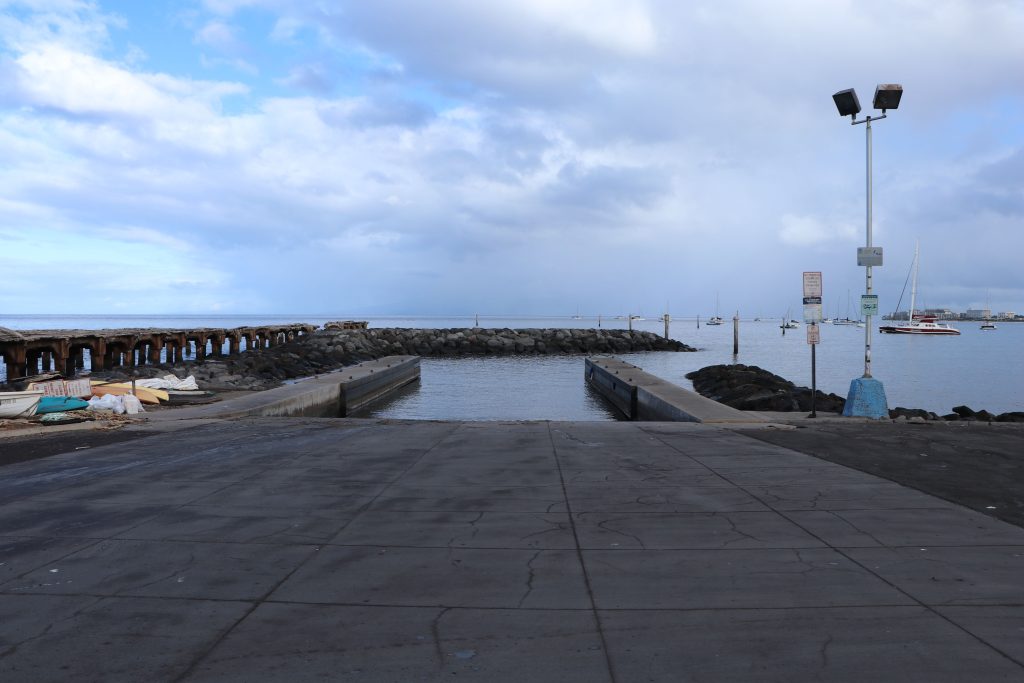 To view video please click on photo
(LĀHAINĀ, MAUI) – The Department of Land and Natural Resources (DLNR) invites the community to an informational meeting on Wednesday November 1 from 9 a.m. to 12 p.m. for recovery and operational updates regarding Lāhainā Harbor and Māla Wharf, including updates from the following DLNR divisions:
Division of Aquatic Resources (DAR), Division of Boating and Ocean Recreation (DOBOR) and Division of Conservation and Resources Enforcement (DOCARE).
The meeting will be located at the Maui Arts & Cultural Center's McCoy Studio Theater on One Cameron Way in Kahului, Maui. After the updates a question-and-answer session will follow.
# # #
RESOURCES
(All images/video courtesy: DLNR)
HD video – Māla Wharf (Sept. 26, 2023):
HD video – Māla Wharf reopening preparations (Oct. 12, 2023):
Photographs – Māla Wharf (Sept. 26, 2023):
https://www.dropbox.com/scl/fo/dedgvltgjwlk70m6qrbrn/h?rlkey=w0l5xhex9lb4gzpx7fmyx0nbt&dl=0
Photographs – Māla Wharf reopening preparations (Oct. 12, 2023):
https://www.dropbox.com/scl/fo/e5l6p2s0t7tgfub4fyqic/h?rlkey=12jv5vecjdceqprlrqto7mzrm&dl=0
Media Contact:
AJ McWhorter
Communications Specialist
Hawai'i Department of Land and Natural Resources
[email protected]