DEPARTMENT OF LAND AND NATURAL RESOURCES
News Release
DAVID Y. IGE
GOVERNOR

SUZANNE D. CASE 
CHAIRPERSON
For Immediate News Release: March 3, 2020
RAPID ʻŌHIʻA DEATH DETECTED IN FIFTH TREE ON O'AHU
Poamoho Trail Closed Temporarily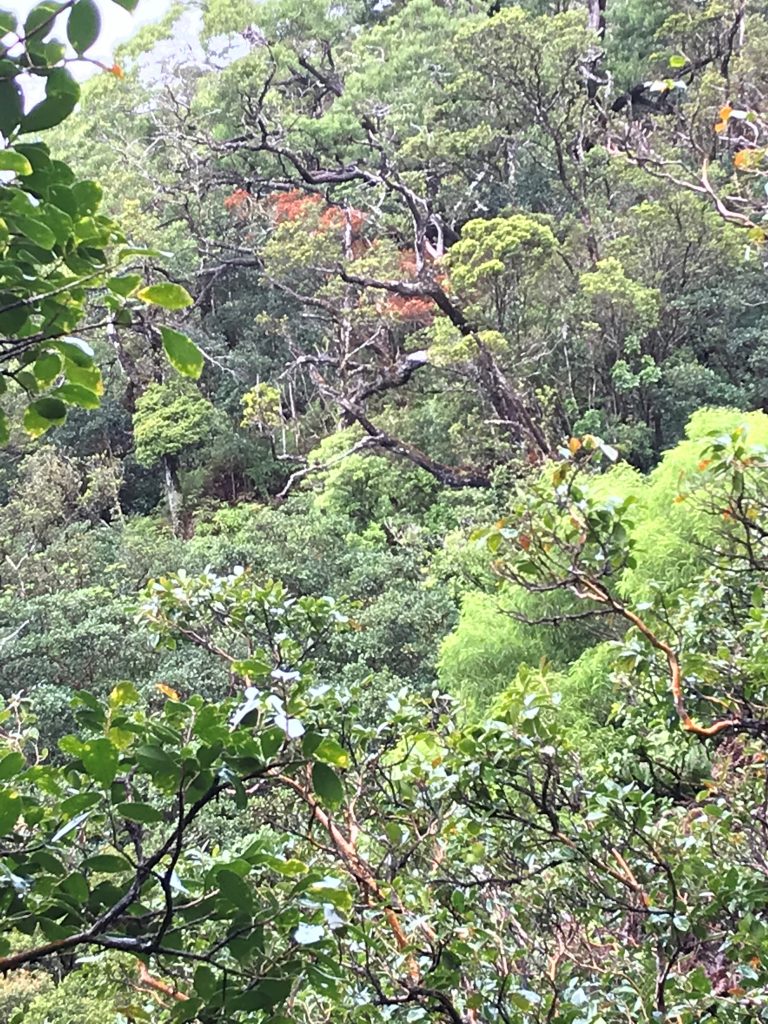 (Honolulu) – Despite O'ahu having the state's highest population, the island has largely been spared from a wide-spread outbreak of the fungal disease known as Rapid ʻŌhiʻaDeath.  With the detection last week of a single tree with the less virulent strain of the fungus, C. huliohia, only five ōhiʻa trees on O'ahu have been identified as having the disease.
The infected tree was spotted by staff from the O'ahu branch of the DLNR Division of Forestry and Wildlife and due to its proximity to the popular Poamoho trail, it was decided to close the trail until the tree can be removed. That is expected to happen sometime this week, and crews will also conduct sampling of surrounding trees to ensure the fungus has not spread.
DOFAW State Protection Forester Rob Hauff reminds people, entering forests anywhere in the state to practice clean hiking habits as the aggressive species, C. lukuohia, has not been detected on Oahu.  Some trailheads have boot disinfecting stations, but Hauff encourages everyone to clean their boots, equipment, and vehicles, no matter the location and every time you enter the forest. More information on what you need to know is available in the link below. Hauff said, "We are taking a cautious and conservative approach toward removing the latest infected tree because Poamoho is a critical watershed and home to numerous endangered or threatened plants and animals.  We want to be sure someone doesn't inadvertently spread Rapid ʻŌhiʻaDeath beyond this single ōhiʻa." Foresters are appreciative of continued information from people who are reporting possible infections.
Rapid ʻŌhiʻa Death was first detected on Hawai'i Island in 2014. Land managers and scientists have been engaged in a six-year-long project to identify the cause of the disease and hope to ultimately discover a treatment.  On the Big Island it has killed or injured hundreds of thousands of trees, with one or the other of the two strains of the fungus now detected on Kaua'i, Maui, and O'ahu. Regular aerial and ground surveys of ʻōhiʻa-dominated forests continue.  The species is considered the most important endemic tree in the state, comprising approximately 80% of Hawai'i's native forests.
# # #
For more information: https://dlnr.hawaii.gov/hisc/info/species/rapid-ohia-death/
Media Contact:
Dan Dennison
Senior Communications Manager
(808) 587-0396
[email protected]