UH Researcher's Herbicide Ballistic Technology Attracts Media Attention
Posted on Jul 24, 2013 in News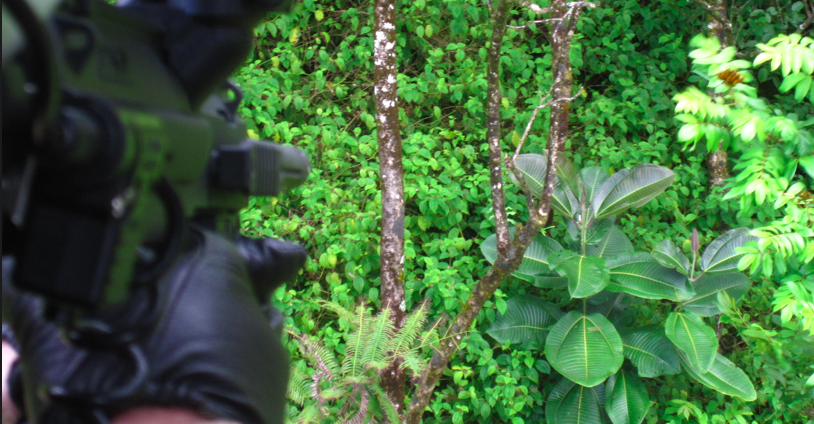 University of Hawaii researcher Dr. James Leary's work with Herbicide Ballistic Technology (HBT) has been receiving positive attention in print and television media this week. The HBT platform developed by Dr. Leary delivers small amounts of herbicide into plant tissue from a distance, allowing control work in areas that cannot be reached by foot. The herbicide is delivered via a projectile fired from a device similar to a paintball gun. Dr. Leary's work facilitates control in difficult terrain and has reduced the amount of herbicide deployed relative to other methods such as helicopter-mounted sprayballs. Follow the link below to a Hawaii News Now feature by Ben Guttierez, highlighting Dr. Leary's work:
http://www.hawaiinewsnow.com/story/22893437/paintball-guns-the-latest-weapon-against-invasive-plant-species
Dr. Leary is the recipient of a FY14 HISC funding award, which will support targeted control of Miconia calvenscens on Kauai, Oahu, and Maui, in collaboration with the Invasive Species Committees on each island. To learn more about Dr. Leary's HISC award, visit our FY14 Funded Projects page.