Prevention Working Group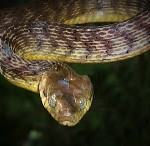 Preventing the introduction of invasive species is the most effective way to protect Hawaii from the impacts of invasive species.  Building knowledge, capacity, and tools to prevent species from entering Hawaii or moving intrastate is a high priority. 
 Prevention Working Group Chair: Kevin Hoffman, Administrator, Plant Industry Division, Hawaii Department of Agriculture (HDOA)
Next Meeting: TBD, 2020, via Zoom per COVID-19 guidelines
Prevention WG Meeting Agenda  (scroll down for Past Meeting agendas) 
HISC FY18 Funding Priorities Table per the Hawaii Interagency Biosecurity Plan Executive Summary
This year the HISC staff has reviewed guiding docs and made a single, consolidated list of 10 priorities for funding. This is in contrast to last year, where we provided multiple lists of priorities from each guiding document (HISC Strategic Plan, Regional Biosecurity Plan, etc).
The 10 priority areas roughly match to the key areas of the Hawaii Interagency Biosecurity Plan described in the HIBP executive summary.
For each priority, we've listed examples of projects that would address this priority. These project examples are largely based on action items from the HIBP.
The project examples are not exclusive. Anyone can propose anything for HISC funding.
Same as last year, proposals will be scored based on how well the proposal addresses the priorities in the call for proposals.
Recent Articles & Reports:
The Hawaii Legislative Reference Bureau (LRB) has released its update to the 2002 report Filling the Gaps in the Fight Against Invasive Species. The new report, titled Can't See the Forest for the (Albizia) Trees: An Invasive Species Update, is located at the link below:
2015 Hawaii LRB Invasive Species Update
Goals, Strategies and Evaluation Measures as outlined in the HISC 2015 – 2020 Strategic Plan:
Goal 1: Introduction of invasive species into Hawaii and their movement intrastate is prevented.
 Prevention is the most cost effective management strategy for invasive species. It requires that all agencies and organizations have clear mandates and are able to work together quickly and effectively. Prevention must be supported sustainably so that on going efforts and resources are maintained when emergency responses arise.
 Strategies:
Coordinate and promote the state's position on federal issues pertaining to invasive species prevention, in particular interstate and international movement of pests.
Identify roles, responsibilities, and authorities by all agencies involved in inspections.
Serve as a forum to identify and prioritize statutory changes or rule amendments needed relating to authorities and inspections.
Increase interagency cooperation and support to implement prioritized changes needed.
Increase interagency cooperation to share data and information between state and federal agencies.
Lead tabletop exercises to identify gaps and breakdowns in the process and address them.
 Goal 2: Risk assessments are developed and utilized for all priority taxa.
Risk assessments are a critical tool in prioritizing prevention and response activities. Having these tools in place provides consistent methodologies across agencies, reliable pathway and impact analysis, and data for meaningful prioritization of management activities.
 Strategies:
Provide a forum to review need and prioritize risk assessment development.
Provide a forum to review existing tools for adaptation to Hawaii's needs.
Identify and support agencies to host assessment functions based on kuleana for taxa.
 Evaluation Measure for Prevention Strategies:
Rate of pest detections at ports of entry.
Number of species and pathways assessed for risk.
Qualitative data from agency and organizational staff on increased cohesion, collaboration, and effectiveness.
Upcoming & Past Meetings
September 18, 2020 – 20200918 Agenda Prevention EDRR Working Group 
August 24, 2020 – 20200824 Agenda Prevention EDRR Working Group 
December 11, 2019 – Agenda & Notes 
July 3, 2019 – Agenda & Notes
November 21, 2018 – Agenda & Notes 
June 20, 2018 – Agenda & Notes  
February 23, 2018 – Agenda & Notes 
September 28, 2017 – Agenda & Notes
March 21, 2017 – Agenda & Notes
December 8, 2016 – Agenda & Notes
May 19, 2016 – Agenda & Minutes 
January 11, 2016 – Agenda | Minutes
October 29, 2015 – Agenda | Minutes
August 20, 2015 – Agenda | Minutes
July 16, 2012 – Agenda | Minutes
July 14, 2011 – Agenda | Minutes
August 19, 2010 – Agenda |Minutes
August 4, 2008 – Agenda |Minutes
March 19, 2008 – Agenda | Minutes
April, 27, 2007 – Agenda
August 2, 2005 – Agenda | Minutes
Sept. 15, 2004 – Agenda | Minutes