HISC Brown Bag #2: Hawaii's Legislative Process & Invasive Species
Posted on Dec 1, 2016 in brownbag, News, slider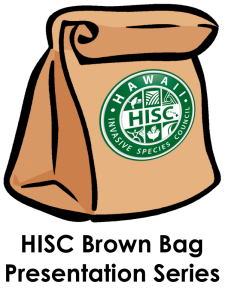 The HISC Brown Bag Series is an ongoing set of informal lunchtime presentations to facilitate information sharing among partners and stakeholders. Presentations are are announced via the HISC email list and remote access is provided by WebEx. 
HISC Brown Bag Presentation #2
Title: I'm Just a Bill: An Overview of Hawaii's Legislative Process Relating to Invasive Species.  
Presenter: Josh Atwood, HISC Program Supervisor
Date: December 1, 2016 
Summary: Hawaii's legislative process can be seem confusing at first, but the State's Public Access Room has provided some award-winning tools to make it easy to find bills of interest, track progress, and submit testimony. In this HISC Brown Bag presentation, we review the federal legislation process with the help of School House Rock's classic video "I'm Just a Bill," and then review how it applies to the Hawaii process. We go through the legislative calendar for the Legislature's Regular Session of 2016, reviewing the functions of subject matter committees and learning about important hurdles that bills need to cross in order to make it to the end of session. If you're curious about the meaning of triple referral deadlines, deckings, laterals, and crossover, we cover those topics as well as describe the legislative committees that most frequently discuss invasive species issues. You can check out the powerpoint for this presentation at the link below.
Powerpoint: HISC Brown Bag 2: Legislative Process and Invasive Species (Atwood)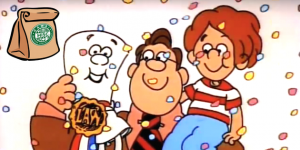 View past presentations in HISC brown bag series: