Found a SEPP Species?
Rare snail populations across the islands are declining rapidly. We are working diligently to try and find remnant populations before they are gone forever. However, there is lots of terrain to cover out there, and we can't be everywhere. If you have come across a snail while hiking that you think we should know about, please let us know! You may reference our priority species; section for photos of the types of snails we are looking to protect.
There are many common, introduced snails that do not need to be reported to SEPP. We are aware of invasives like the giant African snail, which are often found in yards or other residential areas. SEPP is specifically focused on finding and protecting rare, native snails.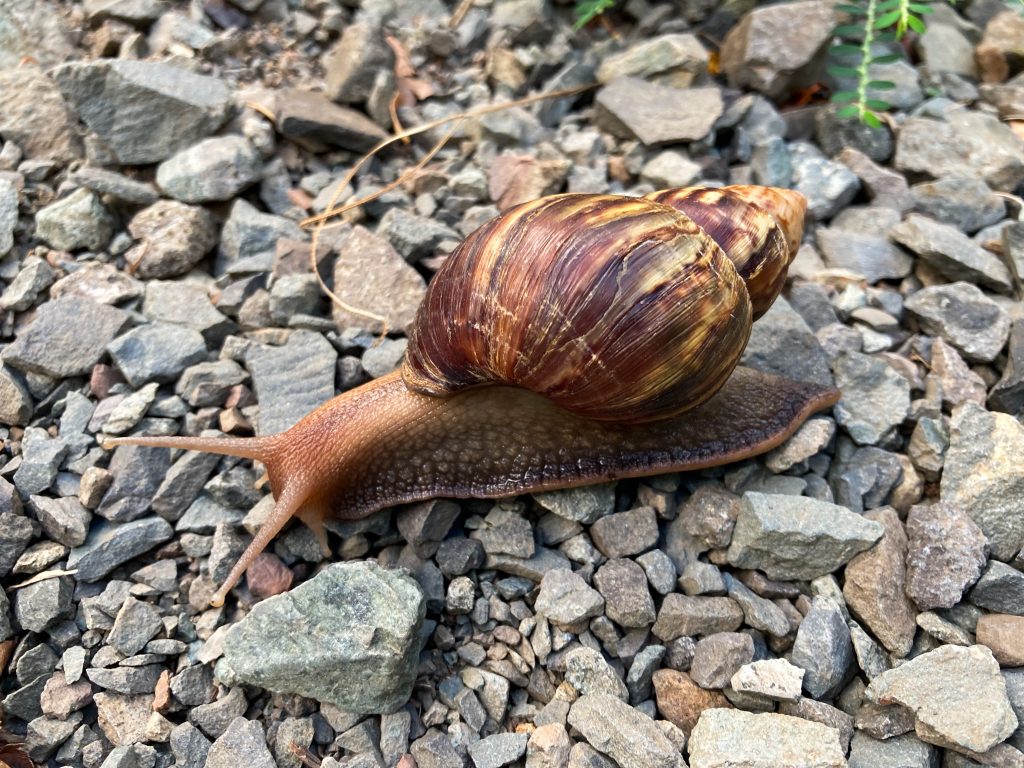 Photo: A giant African snail not native to Hawai'i and does not need to be reported to SEPP. These snails are commonly seen in low elevation and residential areas. 
Think you found a rare species that we should know about?