Education

Hawaiʻi hosts an incredible array of unique plants and animals, and is comprised of breathtaking landscapes steeped in ecological and cultural significance. As part of our responsibility to manage natural resources and public lands, the Division of Forestry and Wildlife (DOFAW) supports environmental education as a tool to foster awareness and appreciation of species and places across Hawaiʻi. We provide the resources below in order to help you learn or to help you teach others about what makes Hawai'i, Hawai'i.
Explore Hawaiʻi from Home
Not everyone can get outside to explore Hawaiʻi's forests in person, and some of the areas DOFAW manages are closed to entry in order to protect imperiled natural resources. Our online educational content is designed to bring the experience of exploring Hawaiʻi to as many people as possible so that everyone can better understand and appreciate our unique plants, animals, and ecosystems. Learn about Hawaiʻi's species, places, and important conservation topics through our educational webpages and Esri StoryMaps. Watch educational videos from our video library. We also have a growing library of virtual tours and virtual reality content to help you experience what makes Hawaiʻi special, wherever you are. You can also decorate your digital devices with our native species backgrounds for phones, computers, and online meetings.
Indoor Activities
Learn about Hawaiʻi's native species and ecosystems with our indoor activities, perfect for a classroom or a living room floor. Our activities page includes finger puppets, masks and headbands, coloring books, paper dolls, and even a board game about our native ʻōhiʻa tree.
Educator Resources: Professional Development, Lesson Plans, Posters, & More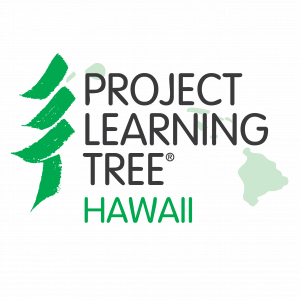 Whether you're a formal teacher looking for curricula or an informal educator looking for guidance, our educator pages provide links to lesson plans and activities you can use to help others learn about Hawaiʻi's natural resources. DOFAW provides classroom posters to educators for free, and a photo-rich, educational book (Wao Akua: Sacred Source of Life) at a discount.
Educators looking for professional development in science-based environmental education can take part in our Project Learning Tree workshops. Project Learning tree is an award-winning, multi-disciplinary program that infuses environmental education into other subject areas and is applicable to learners from pre-kindergarten to high school, and can be used with adults as well. Project Learning Tree activities are aligned to Next Generation Science Standards in order to allow easy integration into your classroom's curriculum needs.
Connect with Forestry & Wildlife: Classroom Presentations and Service Trips
At the Division of Forestry & Wildlife, we want to connect with you in order to help you connect with nature. If you manage a classroom or other organizational group, you can contact our education and outreach specialists to request a presentation. Our classroom presentations are offered both virtually and in person, when possible. If your classroom or group is interested in a service learning trip, you can fill out our Service Trip Request Form. Connect with us to request a presentation or service trip.
Honoring Hawaiʻi's Conservation Leaders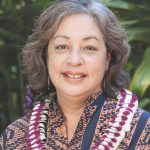 We acknowledge the role that our conservation kupuna have played in forwarding conservation throughout Hawai'i. Our Conservation Leaders page is a growing collection of information about people who made it their life's work to protect Hawaiʻi's plants, animals, and ecosystems. 
ʻŌlelo Youth Video Xchange
ʻŌlelo Community Media coordinates an annual video contest for Hawaiʻi youth, inviting them to produce and submit creative videos on a variety of topics. DLNR DOFAW is a category sponsor for the contest, inviting students to create videos under the theme "Forest Inspired." Each year, students from across the state create videos on how Hawaiʻi's forests have inspired them. You can watch the winning submissions on ʻŌlelo's website.
Wahi Pana Essay Contest
The 'āina of Hawai'i has changed dramatically since the first Earth Day over 50 years ago, and it changes with each generation.  For the 50th anniversary of International Earth Day, April 22nd, 2020, DLNR/DOFAW challenged Hawai'i high school students to interview someone they know over the age of 50 about a place they both share, a wahi pana.  Eighty-one essays from across the state were judged by a volunteer team of conservation and education experts, scoring essays from students on their islands.  Sixteen were chosen for publication, representing five islands and many ecosystems.  Mahalo to all students and elders for sharing their na'auao about wahi pana, cherished by many. Read the winning essays on our Wahi Pana page.