FRS Management Goals

Forest Reserves are multi-use land areas that encompass and incorporate a variety of public uses and benefits. Each forest reserve within the system has differing management and use goals associated with it depending on the nature of the resources found within the reserve. Administrating these reserves with a multi-use designation can be both challenging and complex requiring a balanced approach to management. The Department of Land and Natural Resources, Division of Forestry and Wildlife manages the forest reserves individually for their unique resources as well as provides an overall management philosophy for the entire Forest Reserve System.
Protect and manage forested watersheds for production of fresh water supply for public uses now and into the future:
Control Livestock trespass.
Manage pests and diseases.
Control Invasive species and implement eradication programs.
Reforest watersheds and forestlands.
Control feral ungulates that pose a threat to watersheds.
Participate in collaborative initiatives such as Watershed Partnerships with other public and private forest landowners
Acquire or secure important land areas for the addition to the Forest Reserve System
Maintain and install fencelines.

Maintain biological integrity of native ecosystems:
Protect, create, and manage native and endangered species habitat.
Survey and monitor known habitats and populations.
Propagate and outplant key species.
Protect rare plants and wildlife individuals and populations.
Propagate rare and endangered wildlife species.
Monitor the extent and condition of forests and their associated resources.

Provide public recreational opportunities:
Construct, restore, and maintain roads and trails, arboreta, picnic and camping areas, viewpoints, and signs.
Provide public recreation and hunting opportunities.
Enable conservation enforcement activities.
Increase and maintain public access to forest reserves.

Strengthen the economy by assisting in the production of high quality forest products in support of a sustainable forest industry:
Utilize wood from hazarous trees adjacent to roads, trails, fences, utility lines and structures.
Devise economic means to make the Forest Reserve System self-supporting in whole or in part.
Provide public timber resources for commercial forestry operations.
Operate five district nurseries to produce and distribute high quality tree seedlings.
Leverage additional funds and associated services through program implementation and partner agency collaboration.
Explore other economic opportunities through ecosystem valuations.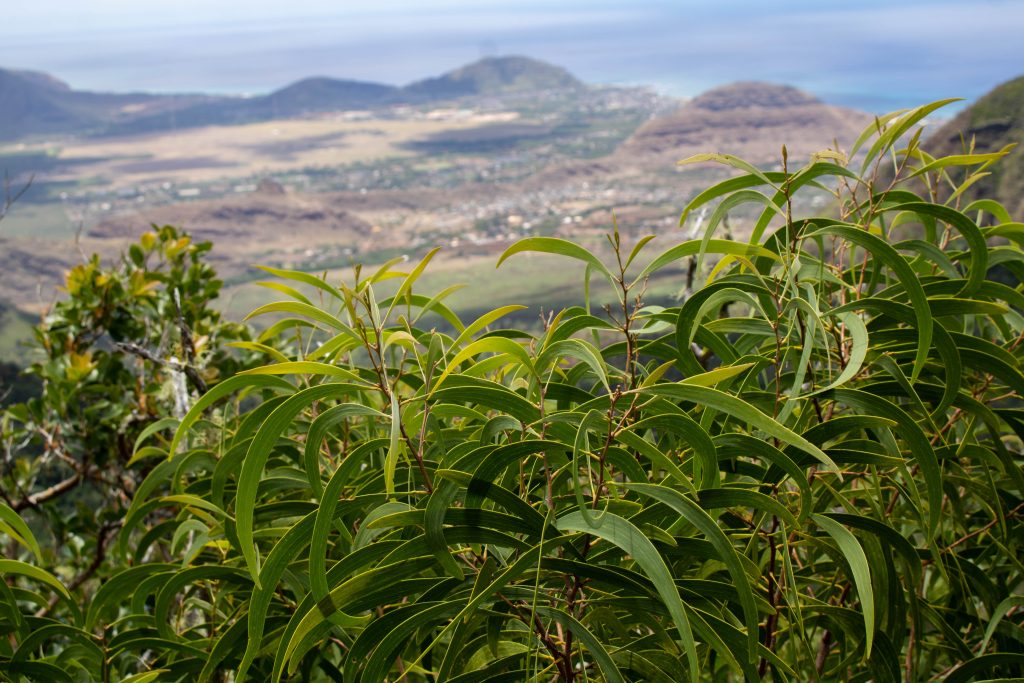 Koa trees in the Waianae Kai Forest Reserve. PC: Keri Rouse