Forest Reserve System Initiatives
Ecosystem Services 
Recent Program Initiatives
The State Legislature modified the forest reserve statutes to authorize the Board of Land and Natural Resources to impose fines for violations within forest reserves, which provides greater flexibility and capacity to respond to violations.
The Legislature also identified additional revenue sources that could be reinvested into management of the Forest Reserve System. Revenues sources now include fees for leases, permits, mineral extraction, timber and non-timber forest products, and other ecosystem services.
Hawai'i Administrative Rules (HAR) Chapter 104 was amended to expand the value and quantity of commercial harvest permits that may issued. Permit criteria was increased to six (6) per year for up to $10,000 in value per permit. The Division can now effectively recover value from the harvest of trees and reinvest these revenues directly back into the management of the Forest Reserve System.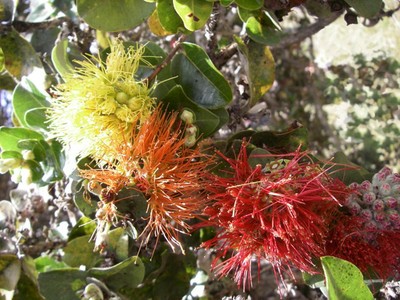 Future Goals
Foster the update and development of forest management plans for each forest reserve of the Forest Reserve System.
Provide protection of critical lands that are in threat of development or conversion through purchase of fee title or a conservation easement.
Expand managed and protected acreage under the Forest Reserve System.
Restore degraded forest reserve lands.
Contribute to and increase the understanding of a health forest ecosystem and the benefits associated with a functioning natural environment.
Obtain self-sufficiency of the Forest Service System through cultivation of energy and forestry product markets.
Provide technical assistance to private landowners whom manage their own working or conservation forests for the overall betterment of the forest landscape.