Kaulunani Urban & Community Forestry Program
Kaulunani Urban & Community Forestry Program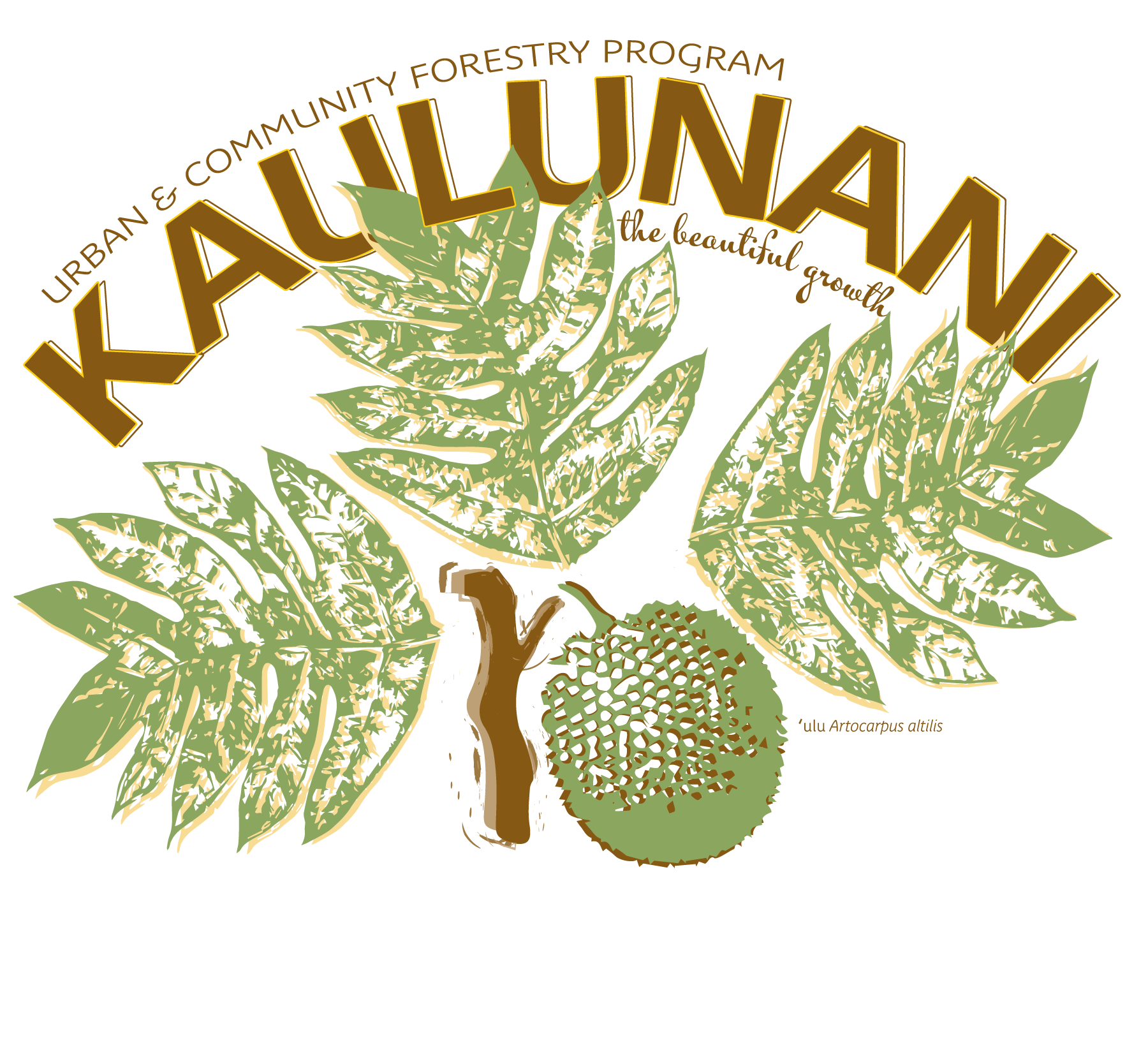 Kaulunani is proud to be the state of Hawaii's Urban and Community Forestry Program housed within the Department of Land and Resources' (DLNR) Division of Forestry and Wildlife (DOFAW).
Kaulunani focuses on improving the health and viability of trees in Hawaii's communities through the implementation of educational programs; supporting Tree City USA communities across the state; providing technical training; administering financial support in the form of cost-share grants via Kaulunani's Grant Program; supporting Arbor Day Hawaiʻi; and maintaining public/private partnerships. This program is supported in part by Region 5 of the USDA Forest Service, State and Private Forestry. 
Kaulunani Mission Statement
The mission of Kaulunani is to support all of Hawaii's communities to cultivate wellbeing and resilience through planting, caring for and growing relationships with the trees and forests that we live with and that are crucial to the ecosystems on which we rely. We do this for our keiki, our kūpuna, ourselves, our 'āina and everyone's future.
Purpose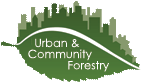 The purpose of Kaulunani is to strengthen the capacity of communities to plan for, establish, manage and protect trees, forests, and green spaces across Hawaii. Through these actions and through supporting relationships among people and trees, this program provides social, economic, ecological, and health benefits to Hawaii's communities. It supports collaboration across governmental, private, non-profit, and community-based organizations to improve the biocultural well-being of communities and the ecosystems they inhabit.
Program Goals
The primary goals of the urban and community forestry program are:
Improve the understanding of the benefits of trees in urban areas and communities.
Increase tree canopy cover.
Reduce carbon emissions, conserve energy, improve air quality and increase other environmental benefits.
Support community tree planting and tree demonstration projects.
Support Arbor Day activities.
Enhance the technical skills and knowledge of the urban forest industry.
Expand research and educational efforts.
---
Significance of Kaulunani 
Kaulunani, can be literally translated as "the beautiful growth" and its multiple meanings carry guidance and inspiration for our program. 
"Ulu" carries the meanings "to grow, increase, spread, propagate, sprout," just as we aspire to grow our forests and our communities. Ulu also means "grove, assemblage" which speaks to our vision of a forested community that is connected to and in relationship with its component parts.
Beyond the tangible green growth, ulu is "inspired by spirit," "to enter in and inspire," and "excited," which speaks to the profound motivations we bring to the work and, similarly, the engery this work brings into our own lives.  (Translations of ulu from Pukui and Elbert 2003[1]).
---
Guiding Document
The Kaulunani Program is guided by the State's Forest Action Plan. The Kaulunani Council worked as part of the Hawai'i Forestry team to analyze forest-related conditions, trends, threats, and opportunities within the State, to assure that federal, state, private and community resources focus on important issues.
Issue Four: Urban and Community Forestry section from 2016 can be found here.
---

Kaulunani has grown from a program primarily focused on tree planting projects and education, to one that engages in challenging topics such as invasive species control, the role of trees in shoreline protection and restoration practices, measuring the environmental benefits of street trees, and other unique projects such as supporting chemical trials for control of the Erythrina Gall Wasp.
The key to the success of this program is the blend of partners, people, and projects. Project elements such as environmental change, advanced planning, leadership, volunteer commitment, community involvement, interagency partnerships, appropriate plant selection, proper horticultural procedures and maintenance became leading indicators of successful urban forestry projects.
Kaulunani helps communities improve the quality of life within the built environment through actively participating in urban forestry projects and gaining a better understanding of the role trees play in cities and neighborhoods.
---


The Citizen Forester Program is a collaborative project of federal, state, and city partners. The program trains, certifies and supports community members as citizen scientists to collect urban tree inventory data. Citizen Foresters work as ambassadors for Hawaiiʻs urban forests while collecting usable data on trees in the cityʻs "Right-of-Way". 
---

The Stewardship Mapping and Assessment Project (STEW-MAP) is a project to help us better understand and visualize how communities care for or mālama the many special places in Hawaiʿi. On Oʿahu, we are starting with Kona and Koʿolaupoko Districts. STEW-MAP is designed to help map stewardship activities and networks with the goal of strengthening community capacity for stewardship. It addresses the questions: 
     Who takes care of this region?
     Where are there gaps?
  Where are there concentrations of care?
STEW-MAP collects survey data to create a public, online stewardship database and map of community, civic, and other organizations that mālama ʻāina & kai — including those that conserve, restore, manage, monitor, transform, advocate for, engage with, and/or educate about the local environment.
---

Tree City USA is a national program from the Arbor Day Foundation. The program has been greening cities and towns across the United States since 1976. 
The state of Hawaiʻi has been proudly participating in the program since 1976 with our first community, Maui. Today, Hawaiʻi boosts ten Tree City USAs and 2 Tree Campus communities. We continue to grow and are happy to welcome new communities each year. Learn more about our Tree City Communities on our Tree City USA Program Page.
The Tree City USA program recognize cities for their excellence in urban forestry management. Hawaiʻi currently has 10 communities.

Arbor Day is a formally designated holiday around the world dedicated to honoring, planting and enjoying the benefits of trees. Arbor Day has been recognized in Hawai'i for over 110 years, and every November communities across the Hawaiian islands gather to celebrate trees!
November marks the beginning of the rainy season in Hawai'i, which is the perfect time to plant a tree! Arbor Day in Hawai'i officially falls on the first Friday in November, however, tree giveaways and celebrations across the state typically take place on the first Saturday. Watch these videos created by the Mālama Learning Center to see what Arbor Day in Hawaiʻi is all about! Arbor Day 2021 at Waiʻanae. Arbor Day 2021 at HARC. Click the links to watch the videos!
---
This work is being funded entirely or in part by the Kaulunani Urban and Community Forestry Program of the DLNR Division of Forestry and Wildlife; and State and Private Forestry, branch of the U.S.D.A. Forest Service, Region 5.
Elements of Kaulunani are managed in partnership with Smart Trees Pacific 501(c)(3) non-profit organization.