Hawai'i Forest Stewardship Program
Providing technical & financial assistance to Hawai'i's forest stewards since 1991
He ali'i ka 'aina; he kauwa ke kanaka – The land is a chief; man is its servant

Hawai'i's Forest Stewardship Program (FSP), administered by the Department of Land and Natural Resources, Division of Forestry and Wildlife (DLNR-DOFAW), provides technical and financial assistance to owners of nonindustrial private forest land that are interested in conservation, restoration, and/or timber production.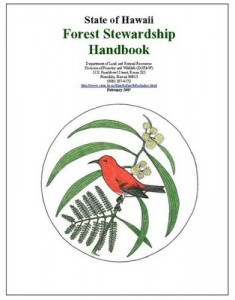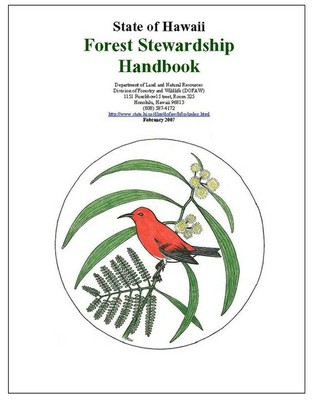 For information on the program and how to participate, please refer to the Forest Stewardship Handbook. The handbook includes procedures for application, proposal and management plan content, forestry practices, cost-share rates, and more.
The implementation of the Forest Stewardship Program is governed by Hawai'i Administrative Rules Chapter 109.
Interested in the Market Potential for Hawaii-Grown Christmas trees? Please refer to the Hawaii-Grown Christmas Tree Market Potential.
---
For more information, please contact:
Division of Forestry and Wildlife
(808) 587-4177
Contact via Email