Community Forest Program
Ua mau ke ea o ka 'āina I ka pono – The life of the land is perpetuated in kindness

Application deadline is January 10, 2022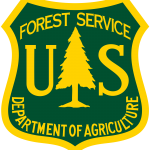 The Community Forest Program is a U.S. Forest Service program which offers matching funds to local governments and non-profit conservation organizations for fee title acquisition of forests. Forests purchased through this program are owned by local governments and/or non-profit land conservation groups and are managed to provide public benefits including access and recreation, watershed protection, and wildlife habitat, as well as economic benefits from timber and non-timber products.  See the U.S. Forest Service page for more information.
Applications from local governments and land trusts to the state forester are welcomed.  Applicants are encouraged to discuss their property and/or interest in the programs with the state (contact info below) prior to applying.
Program Basics
Full fee title acquisition is required. Conservation easements are not eligible.
Forests acquired through this program must be privately owned land that is at least five acres in size and at least 75 percent forested.
Community Forests can be owned by local governments, tribal governments, and qualified nonprofit entities.
The program pays up to 50% of the project costs and requires a 50% non-federal match.
Public access is required for Community Forest Program projects.
Lands acquired through the program are actively managed in accordance with a community forest plan to provide community benefits.

Funded Projects
The Amy B. H. Greenwell Ethnobotanical Garden in Kealakekua on Hawaii Island was the first community forest ever designated through the Community Forest Program in Hawaii. View the informational sheet below to learn more about this community forest.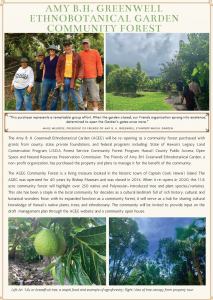 Contact 
Landowners, counties, and non-profits entities interested in participating in this program are encouraged to contact Tanya Rubenstein at the DLNR Division of Forestry and Wildlife at (808) 587-0027 or by email at [email protected] to discuss their property and/or interest in the programs prior to submitting an application to the state.  
LANDOWNER ASSISTANCE PROGRAMS