Get the Outerspatial App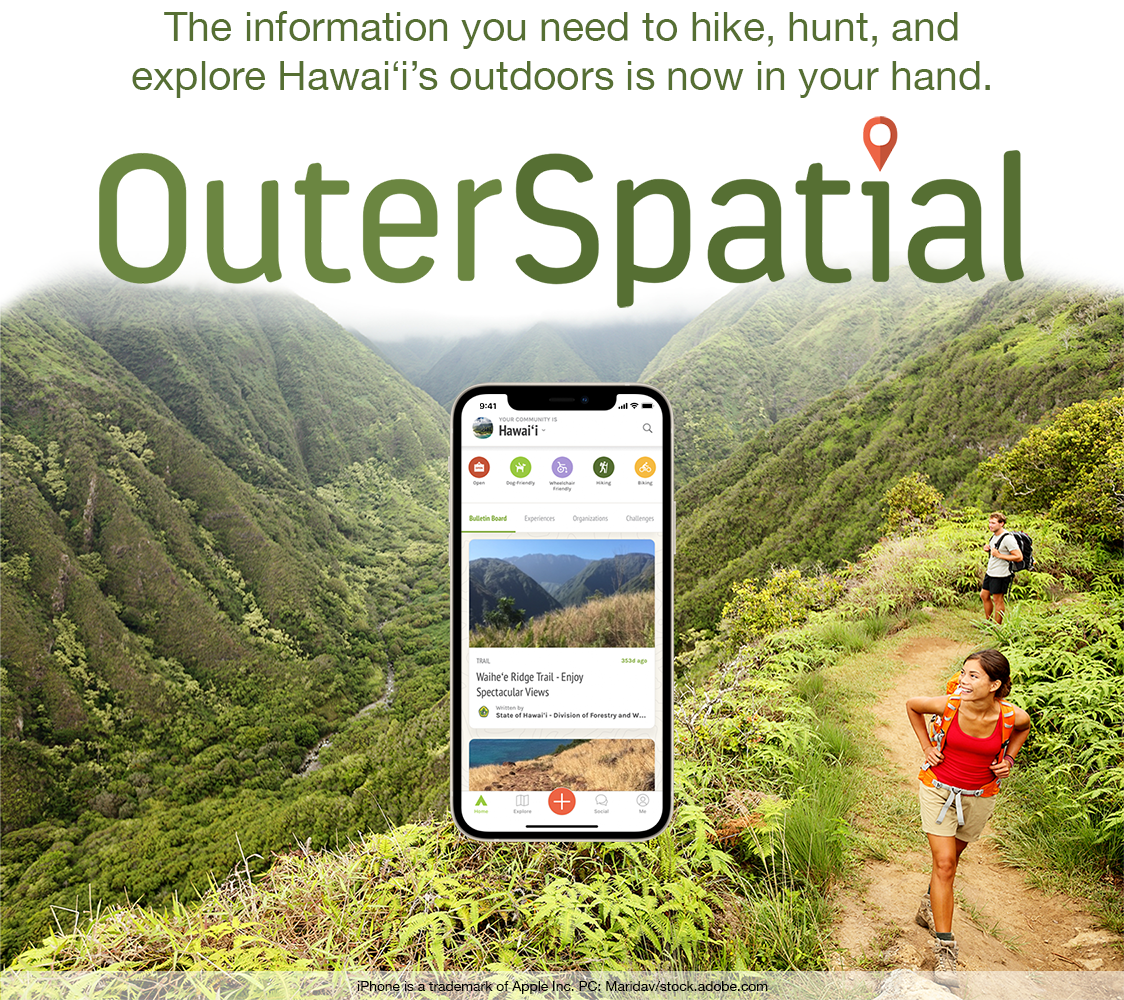 The Department of Land and Natural Resources, Division of Forestry and Wildlife, is pleased to announce that information about trails and areas managed by DOFAW (totaling over one million acres, roughly a quarter of the land area in Hawaiʻi) is now on the app Outerspatial. Download the app at the links below or scan our QR code with your smartphone camera. Want to learn more before you download? Visit the Hawaiʻi Community page on the Outerspatial website at https://outerspatial.link/hawaii.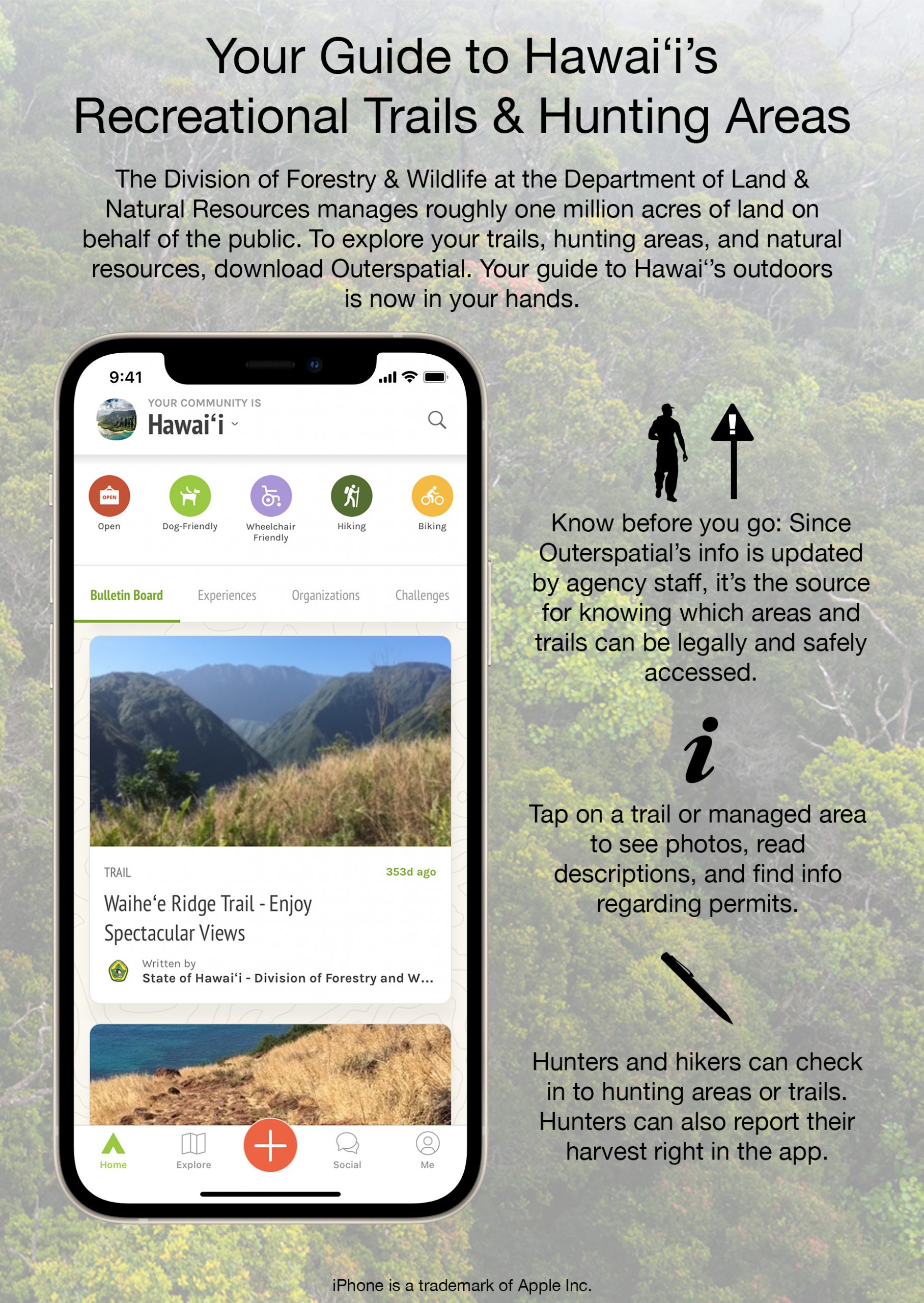 Outerspatial is your guide to Hawaiʻi's recreational trails and hunting areas. The Division of Forestry & Wildlife at the Department of Land & Natural Resources manages roughly one million acres of land on behalf of the public. To explore your trails, hunting areas, and natural resources, download Outerspatial. Your guide to Hawaiʻ's outdoors is now in your hands.
Know before you go: Since Outerspatial's info is updated by agency staff, it's the source for knowing which areas and trails can be legally and safely accessed.
Tap on a trail or managed area to see photos, read descriptions, and find info regarding permits.
Hunters and hikers can check in to hunting areas or trails. Hunters can also report their harvest right in the app.
Apple, iPhone, and the Apple Logo are trademarks of Apple Inc. Google Play and the Google Play logo are trademarks of Google LLC.