Hawaii Project Learning Tree
Project Learning Tree Educator Workshops and Capacity Building Opportunities
Educators looking for a creative, multi-disciplinary environmental education program are invited to participate in Project Learning Tree Workshops offered by the Department of Land and Natural Resources (DLNR) Division of Forestry and Wildlife (DOFAW)  and  Hawaiʻi Environmental Education Alliance in cooperation with: Tri-Isle RC&D,  the US Forest Service,  the Sustainable Forestry Initiative, and Project Learning Tree.
Workshops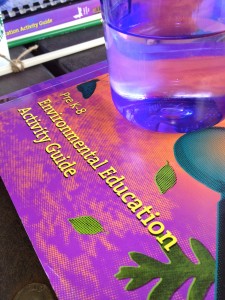 will provide educators with the opportunity to meet and share ideas with colleagues, connect with  local scientists, and learn how to adapt Project Learning Tree (PLT) lessons to include the unique natural and cultural resources Hawaiʻi has to offer. Workshop participants will receive a curriculum guide correlated to National Content Standards as well as posters, access to grants, and other teaching resources.  Participants will build a network of supporters to help get kids outside as well as assistance making the outdoors accessible in every classroom. 
Project Learning Tree is an award-winning, multi-disciplinary environmental education program.  It is easy to infuse the environmental lessons into other subject areas such as math, language arts, and social studies.  PLT activities can be adapted to various audiences: Pre-K – 12 students, Scout troops, special education classes, community groups and many more. Schools can also register to be a PLT GreenSchool here and request a PLT GreenSchool workshop.
To schedule a PLT workshop for your school, club, non-profit, or institute of higher learning  contact the State Coordinator, Makana Kahaulelio at [email protected].  
If you would like to become a Hawai'i PLT facilitator,  please contact Makana to learn more at [email protected].  PLT facilitators will receive FREE curriculum, help with advertising the workshops, training, as well as become part of a national network of environmental education leaders with access to great resources and support.