Līhu'e-Kōloa Forest Reserve
Līhu'e-Kōloa Forest Reserve
The Līhu'e-Kōloa Forest Reserve was established by Governor's Proclamation in 1909 for the purpose of protecting watershed areas vital to the lowland agricultural economy. It is located in east Kaua'i and consists of over 12,500 acres of public land in two separate areas: Wailua and Kalāheo.
Līhu'e-Kōloa Forest Reserve Management Plan (September 2010)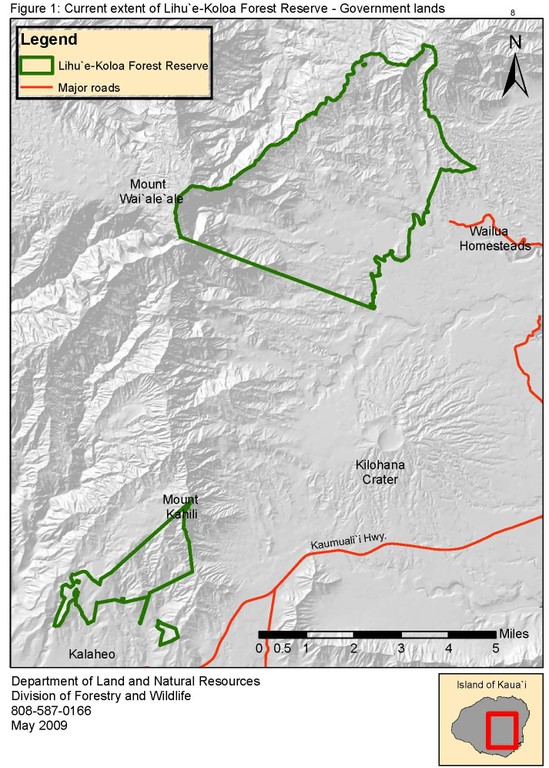 Līhu'e-Kōloa Forest Reserve is mostly wet and mountainous. Vegetation is largely exotic in lower regions, although good quality native forest, complete with rare plants and animals, is present in mauka areas. Exotic timber plantations exist in both sections of the Reserve.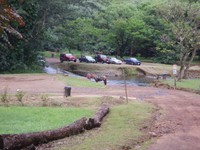 DOFAW's current principle objective for the management of Līhu'e-Kōloa Forest Reserve is to maintain the area for multiple uses, including watershed protection, recreation (especially hiking, horseback riding, hunting, fishing, four-wheel driving, and commercial ecotourism), maintenance of the Keāhua Arboretum, and possible timber and/or biomass plant production.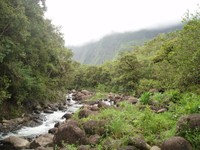 Infrastructure consists primarily of Na Ala Hele Trails, rough roads, and picnic facilities. The Reserve's Keāhua Arboretum is a popular day-use area. Public hunting (mammals only) is allowed in Līhu'e-Kōloa Forest Reserve; camping is not.
To access the Wailua section of the Līhu'e-Kōloa Forest Reserve by car, follow Highway 580 (Kuamo'o Road) mauka from Wailua town to the Keāhua Arboretum, where parking is available. From here, 4WD vehicles may proceed southbound into the Reserve along the Wailua Forest Management Road. The Kalāheo section of the Forest Reserve may be reached via two unmaintained rights-of-way: one near the end of Kua Road, where a small parking area is available, and another off Pu'u Wai Road.
Na Ala Hele, the State of Hawai'i Trail and Access Program, manages three trails at Līhu'e-Kōloa Forest Reserve: Powerline Trail, Kuilau Trail, and Wailua Forest Management Road. Hiking on undesignated trails is not recommended due to the potential for natural hazards.