Hawaii's State Wildlife Action Plan (SWAP)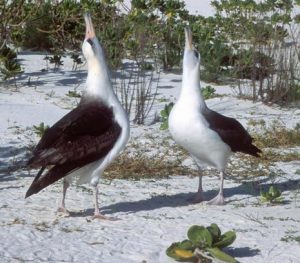 HAWAII'S STATE WILDLIFE ACTION PLAN
The 2015 edition of Hawai'i's State Wildlife Action Plan (SWAP) details the strategy and plans of the Department of Land and Natural Resources and its partners to address the conservation needs of over 10,000 species native to Hawai'i. This is an update of the Comprehensive Wildlife Conservation Strategy (CWCS) 2005 plan that was used successfully over the past ten years to make significant progress in the conservation of our native wildlife.
In keeping with the original plan, this SWAP comprehensively outlines a statewide strategy for conserving native wildlife species, encompassing species found from the mountains to the seas, and from the Northwestern Hawaiian Islands to the Main Hawaiian Islands.
This update is timely, and can be used to begin a new phase of cooperation, coordination, and renewed effort to conserve Hawai'i's native wildlife. Although progress is being made, the stark reality is that these species and their habitats, many of which are found nowhere else on earth, face tremendous challenges because of habitat loss, the introduction of non-native invasive species, and the adverse effects of a changing climate.
More than half of native habitats have been lost, and the introduction of non-native plants, animals, and diseases, like miconia, coqui frog, and West Nile virus, constitutes an ongoing threat to native animals and the very existence of entire species. Hawai'i's SWAP calls for working together to turn the tide on the decline of native wildlife and habitats. By building on and incorporating lessons from the conservation and research efforts that have been made thus far, and by applying the best available science, this SWAP establishes statewide objectives and strategies that address the challenges facing our native wildlife and habitats.
Please see the navigation links to the right to view Hawai'i's SWAP.