Waiakea 1942 Lava Flow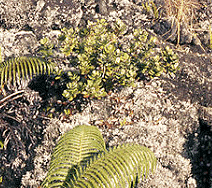 Acres: 640
Established: 12/2/74
TMK: 2-4-8-23
A recent lava flow being recolonized by young 'ohi'a forest dominates this Reserve, providing good opportunities for the study of revegetation on lava flows.
Natural Communities:  2 total, none rare
Native Plants: No Data
Native Animals: No Data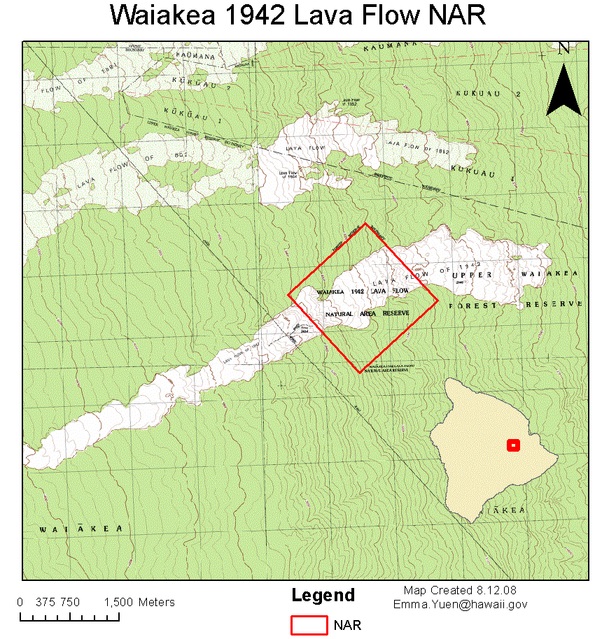 Click here for a larger version of this map.
Resources:
Waiakea 1942 Lava Flow is within the Three Mountain Alliance (TMA). Please click here to read the TMA management plan which includes plans for Waiakea 1942 Lava Flow.